How SRT Powered the First Virtual NFL Draft
SRT Tuesday is a series of virtual events hosted by Haivision, Microsoft, and the SRT Alliance featuring the latest innovations using the SRT open source protocol.
Get an exclusive behind the scenes look at the technology and workflows that helped the NFL to pull off one of its most ambitious projects yet: delivering the first ever virtual NFL Draft.
Watch this webinar to discover how Haivision solutions and the SRT protocol helped bring together camera feeds in the homes of everyone from the NFL Commissioner and 58 draft prospects to 32 NFL teams, including their head coaches and general managers, as well as analysts.
Watch the recording to learn:
How the NFL provided live coverage of a fully virtual Draft using the latest technology to a record-breaking 55 million football fans watching around the world
Why SRT was selected as the solution to the complex problem of contribution over unpredictable internet connections
How the combination of SRT and Haivision technology was instrumental in delivering secure, robust, high-quality video for a dynamic viewer experience
Emmy Award-Winning Technology
The world's leading broadcasters trust Haivision's video streaming and encoding solutions for high quality, low latency contribution and distribution workflows.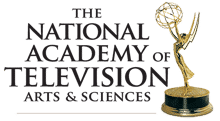 Emmy® Award
for Technology and Engineering
National Academy of Television Arts & Sciences
Streaming Media Readers' Choice
Awards
Makito X Series – Best Encoding Hardware
Streaming Media Readers' Choice
Awards
Haivision Video Cloud – Best Live Streaming Platform