Haivision StreamHub can be deployed as an in-house 1U server or as a cloud service, bringing simplicity, flexibility, and efficiency to any live sports production, newsgathering, or video distribution organization.
PROFESSIONAL RECEIVER
Haivision StreamHub is a powerful broadcast-grade receiver that decodes and distributes live video streams coming from any Haivision/Aviwest mobile transmitter or third-party platform.
With support for SDI, NDI, and SRT outputs, it can interface with on-prem and cloud-based live production platforms. StreamHub comes with a flexible choice of configurations, letting you address any type of workflow from simple deployments to systems requiring high-density HD and 4K video processing.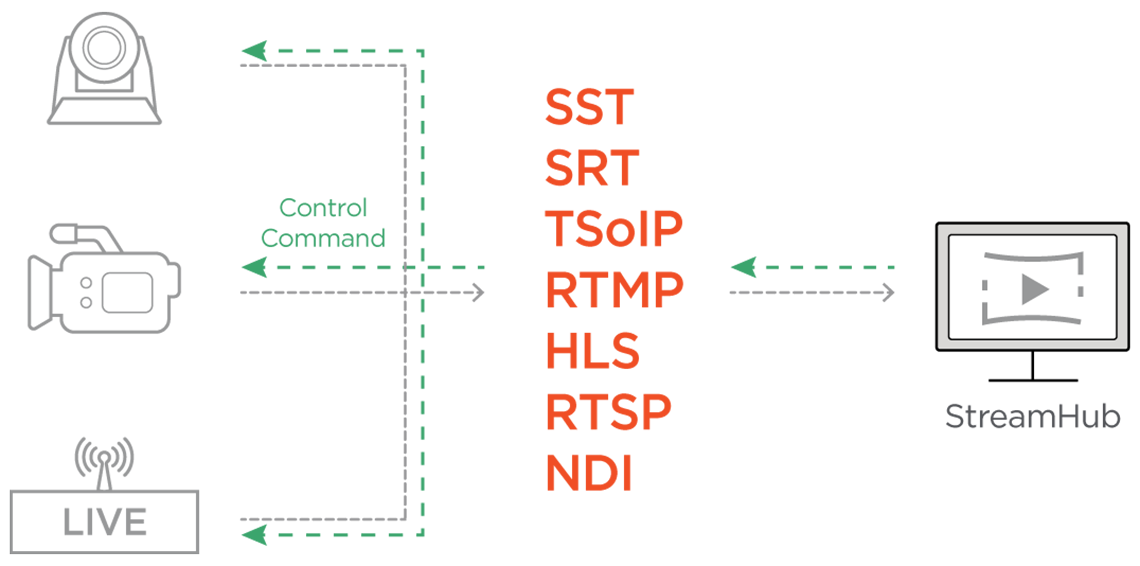 MULTI-CAMERA VIDEO DECODER
StreamHub supports a rich set of IP protocols including SST, RTMP, RTSP/RTP, SRT, NDI, HLS, and TS/IP and can receive up to 16 concurrent incoming streams from remote Haivision/Aviwest encoders and transmitters as well as third-party systems.
Up to eight videos can be simultaneously decoded and kept in sync thanks to eight SDI outputs with a genlock input.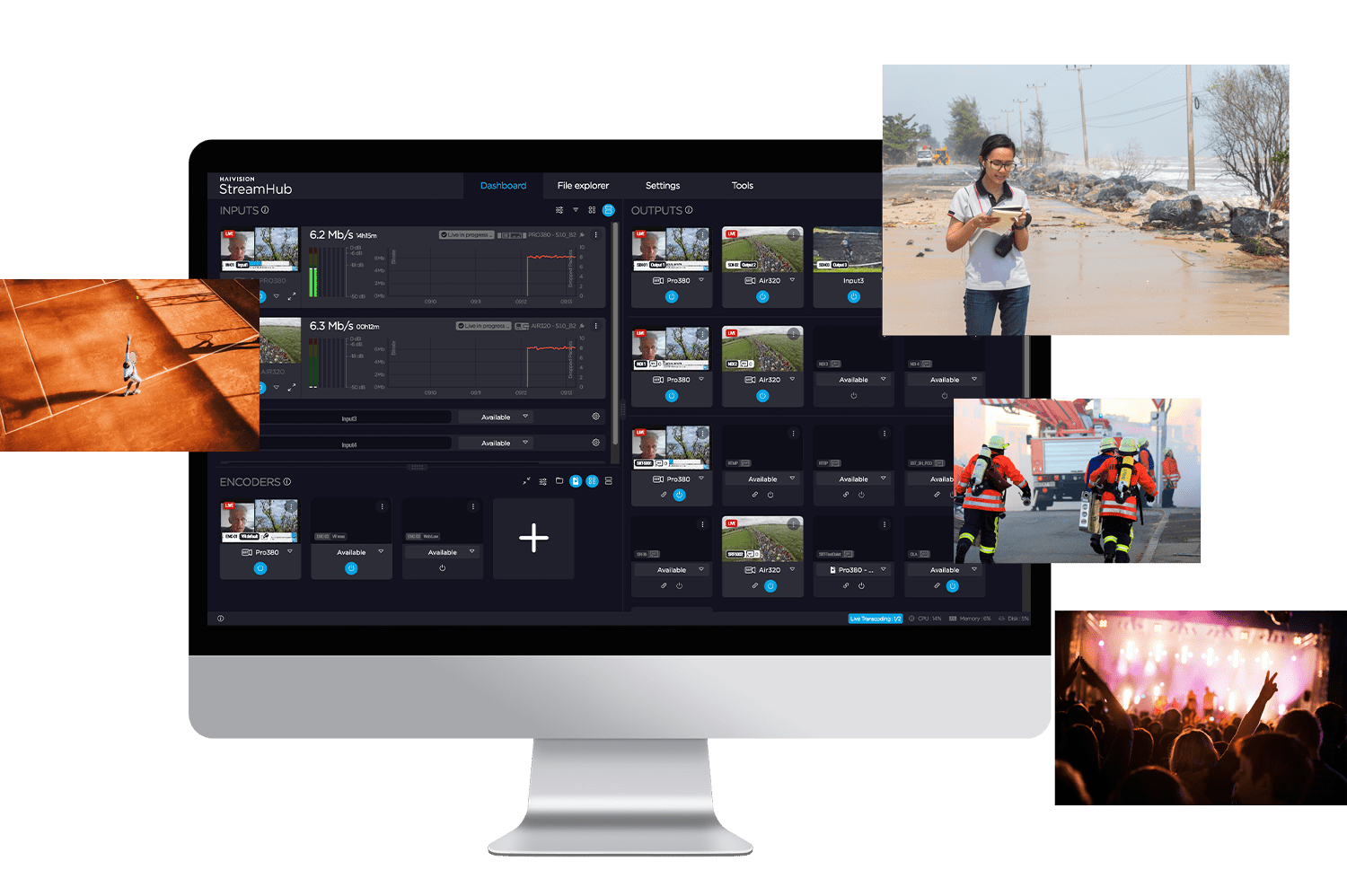 IP GATEWAY
StreamHub functionality provides flexible ways to receive and distribute live IP video streams across any type of network. With unrivaled support for every major IP video streaming format (SRT, NDI, RTMP, HLS, RTSP), coupled with our patented and Emmy award-winning SST technology, it enables video contribution and distribution over managed and unmanaged IP networks.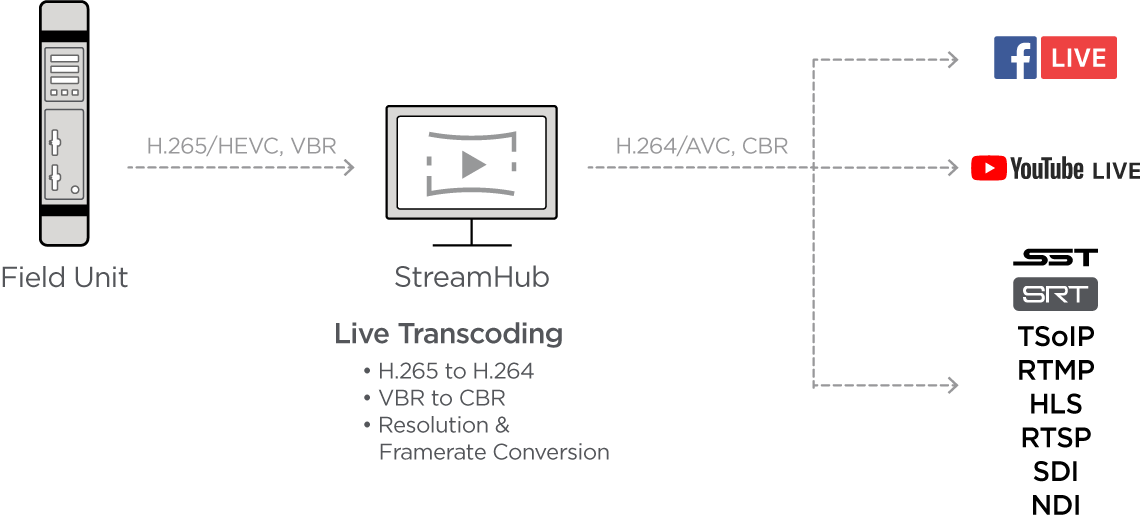 INTEGRATED TRANSCODING
Convert your live video streams to match your contribution and distribution needs. StreamHub embeds a broadcast-grade video and audio transcoder engine for real-time codec and format conversion. Adapt your live video streams to any destination.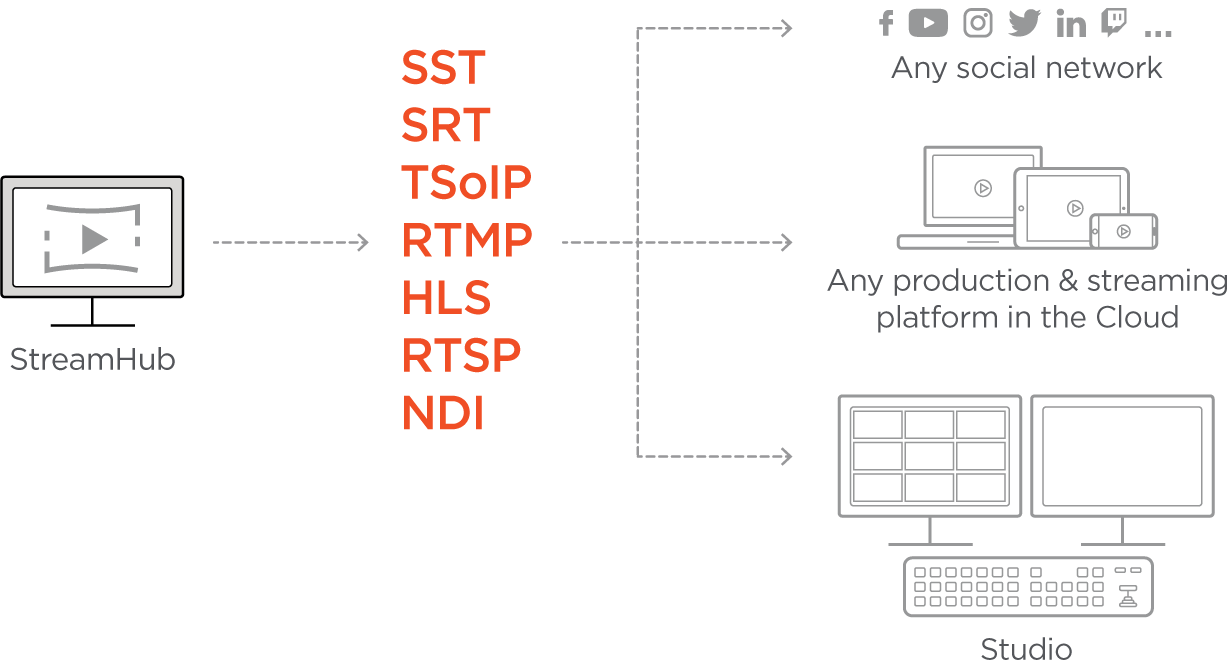 STREAM TO CLOUD PRODUCTION AND SOCIAL MEDIA
StreamHub is a powerful and flexible solution for point-to-point and point-to-multipoint video streaming. Up to 64 IP outputs are supported to distribute your live video to cloud production platforms, CDNs, media servers, social media networks, or to other StreamHub units.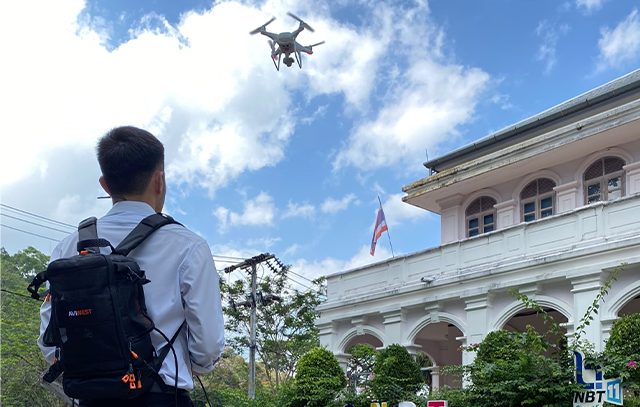 LIVE AND FILE-BASED WORKFLOWS
In addition to live video workflows, StreamHub also allows you to manage your file-based content. Video files can be sent from Haivision/Aviwest transmitters and securely stored on the StreamHub receivers or to an external location thanks to automatic FTP push functionality.
StreamHub combines the functions of a live video recorder and a file transcoder, enabling video professionals to efficiently adapt video files to each environment.
VIDEO RETURNS AND INTERCOM
Easily send on-air programs to operators in the field, teleprompter information coming from the studio, or live content received from other Haivision/Aviwest transmitters. Any live content received by a StreamHub receiver can be sent to any connected mobile transmitter -no other equipment is required.
StreamHub enables control room operators to communicate with remote journalists and field-operators with up to 16 independent two-way audio channels.
HAIVISION STREAMHUB TO COVER ALL YOUR NEEDS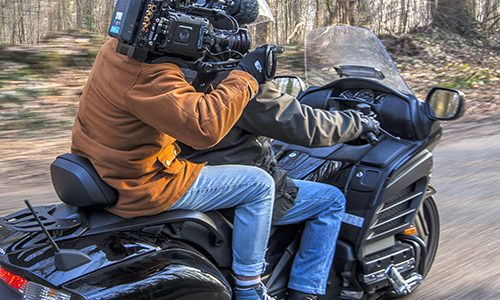 NEWS BROADCAST
Cover each and every story quickly and cost-efficiently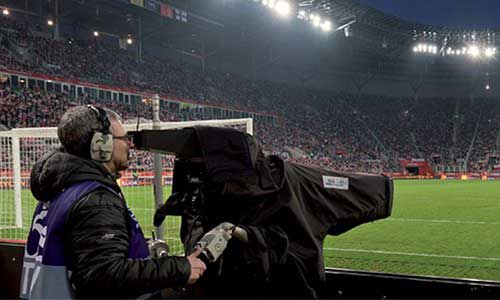 SPORTS PRODUCTION
Deliver remote synchronized multi-camera sports coverage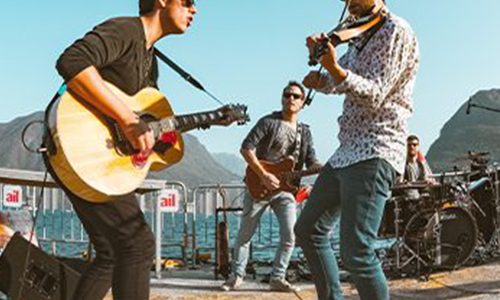 EVENT PRODUCTION
Build a robust but easy-to-deploy remote production workflow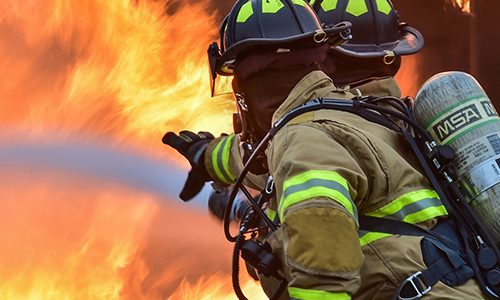 PUBLIC SAFETY
Provide crucial real-time field information to a command center
ARTICLES RELATED TO HAIVISION STREAMHUB
Learn how Haivision, Nokia, and Media Broadcast joined forces to create an ultra-low latency mobile video contribution workflow for SportsInnovation2022.