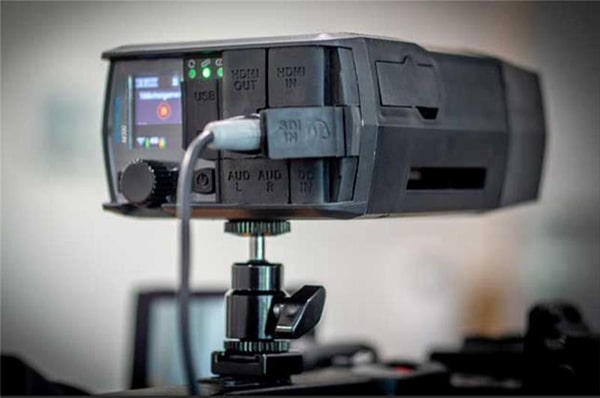 A REVOLUTION AHEAD
Haivision Air is a range of powerful and mobile live video transmitters. Thanks to its 5G, 4G-LTE and 3G connectivity, the Air mobile transmitter enables professionals to  broadcast HD videos from any location around the world and live stream to social networks.
Designed with a very compact ruggedized enclosure including a long-lasting and rechargeable battery,  the Air mobile transmitter can be carried in a dedicated pouch bag or simply clipped on to your belt.

Affordable Mobile Transmitter

Lightweight, Compact, Ruggedized Enclosure

Latest Generation Cellular Connectivity

Local and Remote Control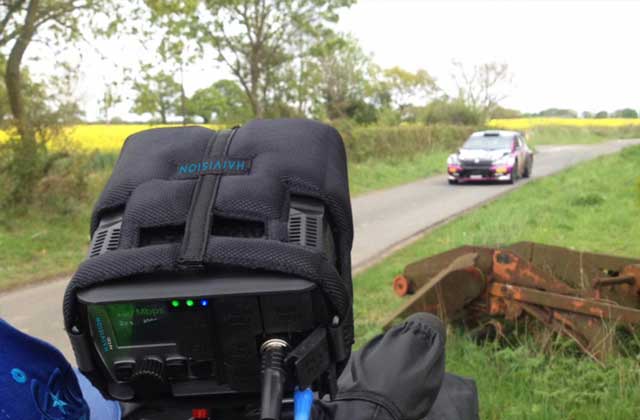 BROADCAST LIVE AND RECORD AUTOMATICALLY
Premium quality live video broadcast over bonded IP networks: 3G/4G/5G, Ethernet, Wi-Fi, and satellite BGAN, GX, and Ka Band.
Ensure the best video quality by automatically recording live video to an SD card at various resolutions and bitrates.
VIDEO RETURN AND INTERCOM
The Air provides two-way audio communication between production crews and on-air talent with no latency through its seamless and reliable intercom system.
Directly watch on-air programming and receive teleprompting information from the studio on your Air mobile transmitter. Just connect a small display to the Air HDMI output – no other configuration is required. It's plug and play.
ENCODING AND INTERNET ACCESS POINT
Perfectly flexible, the Air can be used as a standalone video encoder or as a high-speed internet access point with the DataBridge feature.
Boost your connectivity on any device, anywhere!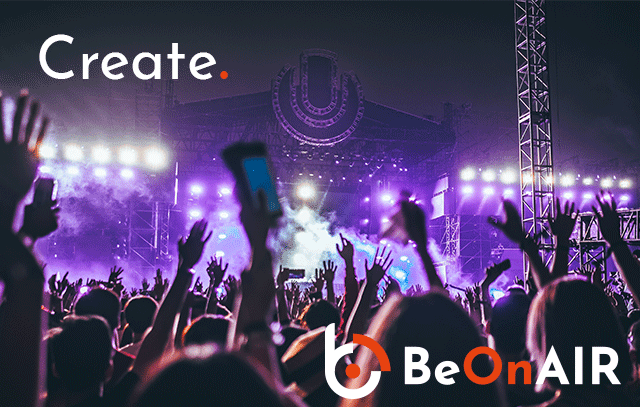 BEONAIR:  BROADCAST-GRADE LIVE STREAMING SOLUTION
The Haivision Air220 is included in our BeOnAir all-in-one package, a simple and robust solution to broadcast live from anywhere to multiple online platforms. In addition to the ultra-compact bonded cellular Air220 transmitter, the BeOnAir package includes our industry-leading MOJOPRO mobile application, an advanced cloud stream receiver, and distribution gateway service.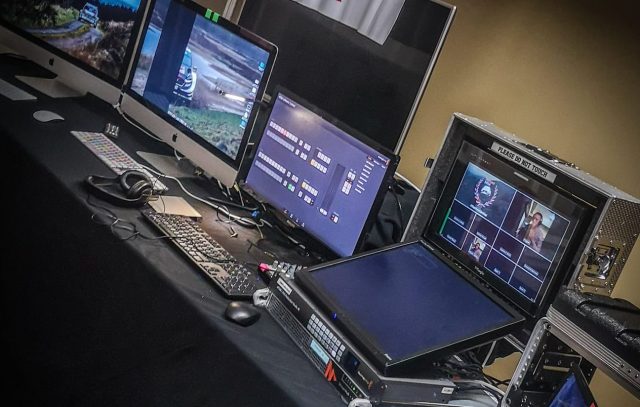 DESIGNED FOR REMOTE PRODUCTION
Video return
DataBridge
Bi-directional IFB intercom
Camera remote control
Remote latency configuration
Multi-camera synchronization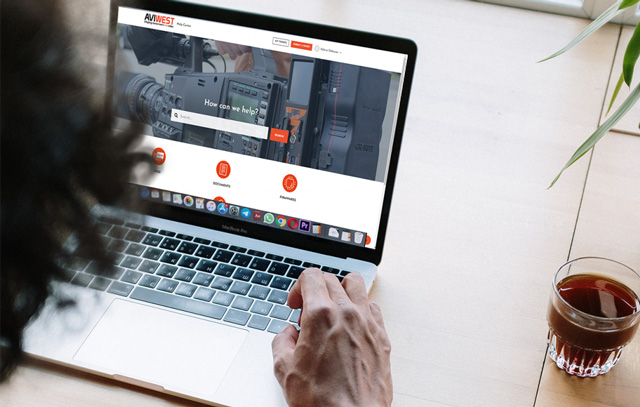 PROFESSIONAL SERVICES
Our team of experts is committed to providing you with the best customer experience and support throughout the duration of your project. We offer 24/7 global support, roaming solutions, and a geographically distributed team of engineers.
PRODUCT SPECIFICATIONS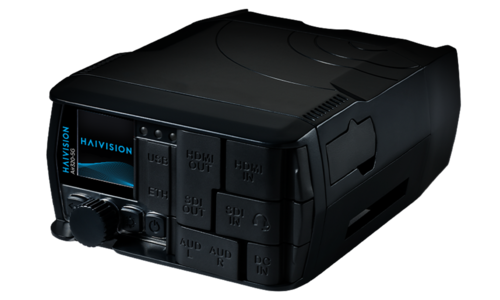 Air320e-5G
H.265/HEVC & H.264/AVC encoders
Internal 48Wh battery (up to 3 hours)
2 internal 5G/4G cellular modems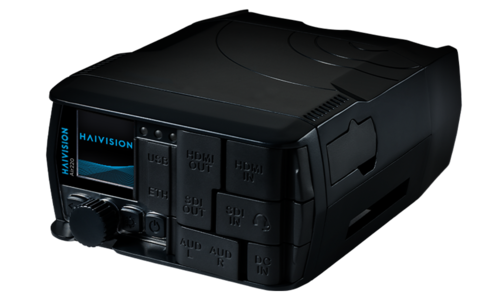 Air220
H.264/AVC encoder
Internal 48Wh battery (up to 3 hours)
2 internal 4G cellular modems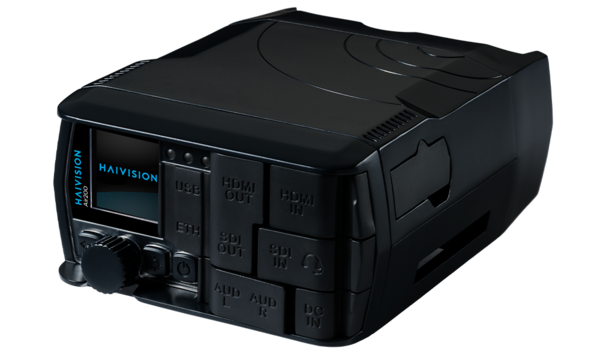 Air200
H.264/AVC encoder
Internal 48Wh battery (up to 3 hours)
HAIVISION AIR TO COVER ALL YOUR NEEDS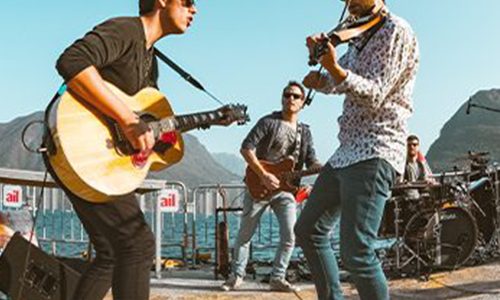 EVENT PRODUCTION
Build a robust but easy-to-deploy remote production workflow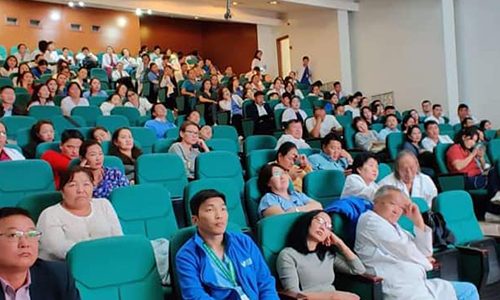 EDUCATION
Transmit live video from the field to theaters with an easy-to-use solution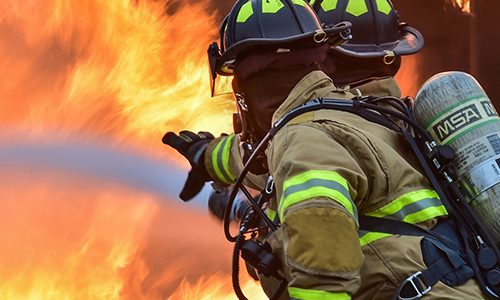 FIRST RESPONDERS
Provide crucial real-time field information to a command center
Experience best-in-class live contribution over cellular networks with Haivision Air. Explore our live video transmission and streaming solutions by industry.
ARTICLES RELATED TO HAIVISION AIR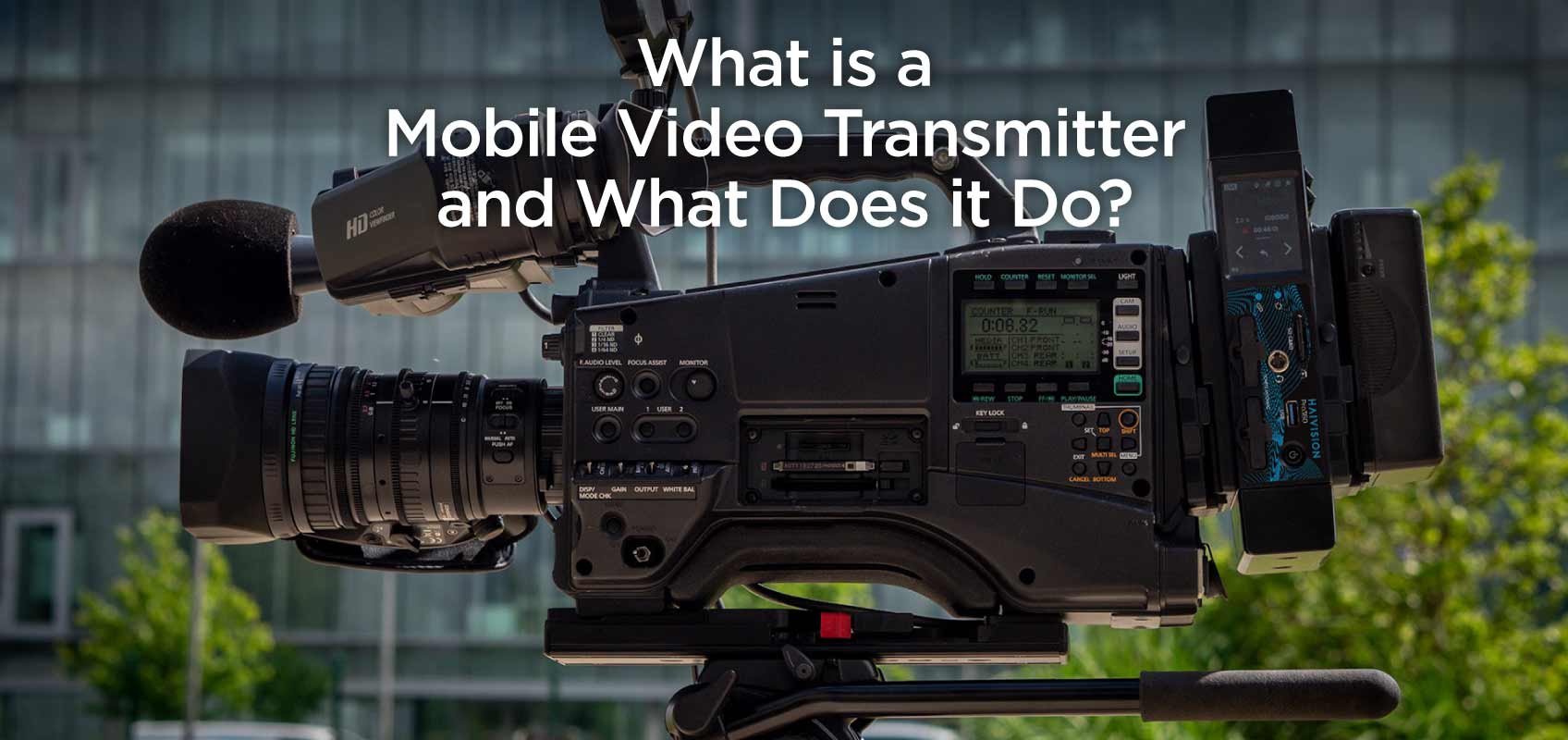 Discover more about what a mobile video transmitter is, how it works, and when it's the perfect solution to use for broadcast applications.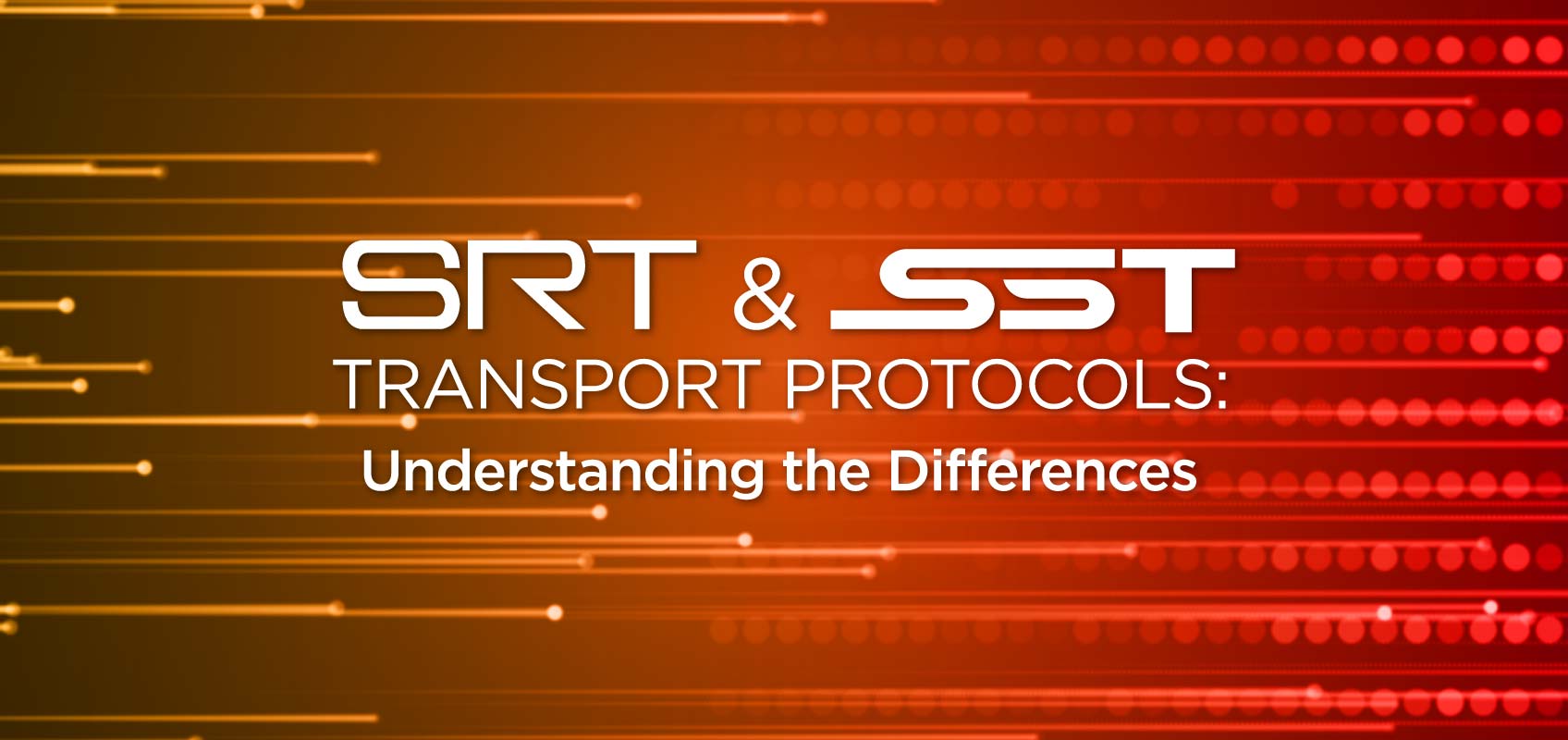 Questions about SST (Safe Streams Transport) and how it differs from the SRT (Secure Reliable Transport) protocol? We've got the answers! Read on to discover more.