RECORDED EVENT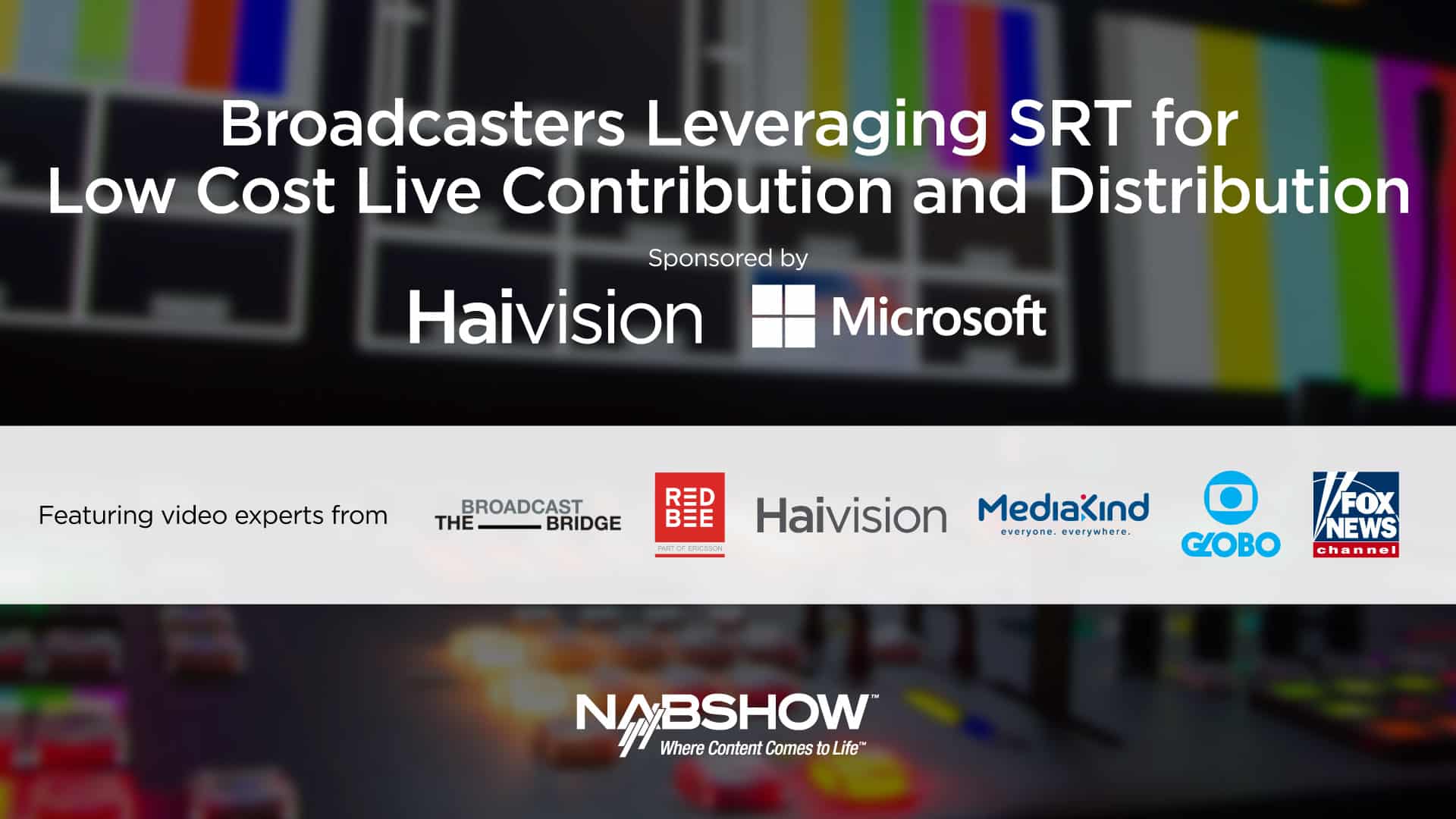 Leveraging SRT for Low Cost Live Broadcast Contribution and Distribution
The brightest minds in broadcast from Fox News, MediaKind, Red Bee and TV Globo explore the benefits of the SRT open source protocol for low cost, live contribution and distribution workflows.
Register to watch for free
NAB Show 2019 SRT Broadcast Panel
In this panel session, expert broadcast panellists share their experiences of implementing SRT in their broadcast workflows. They explore the benefits of the open source protocol and expand on how SRT is proving to be a flexible and cost-effective solution to address complex situations.
In this video, learn about:
SRT Adoption
Learn why the SRT open source protocol is gaining widespread support and adoption among the broadcast community.
SRT for Broadcast
Discover the powerful impact of SRT for broadcasters everywhere – delivering greater efficiencies and improved performance.
Real World Implementations
From live news production to network distribution, discover how SRT addresses some of the most demanding broadcast challenges.