Low Latency 4K over IP: Live Demos featuring SRT and Makito X4
SRT Tuesday is a series of virtual events hosted by Haivision, Microsoft, and the SRT Alliance featuring the latest innovations using the SRT open source protocol.
New video streaming technology is enabling broadcasters to send low latency 4K video over the internet. Join us to learn how you can leverage the open source SRT video streaming protocol, as well as Haivision's state of the art products – including the new Makito X4 video decoder – to establish your own low latency 4K workflows, ideal for remote production, contribution, and monitoring over IP networks.
In this webinar, our video experts delve into the critical components of 4K live contribution workflows and explain how SRT video streaming technology can help you to overcome challenges. Enjoy a live demonstration of a 4K contribution workflow, using Haivision solutions including the Makito X4 video encoder, Haivision SRT Gateway, Haivision EMS, Haivision Play Pro, and the debut of Haivision's newest addition to its family of low latency products – the Makito X4 video decoder!
Watch the webinar recording to see:
The components needed for successful end-to-end 4K contribution and monitoring
How SRT keeps latency low for 4K streams, even over unreliable networks
A live demonstration of a 4K low latency contribution workflow
The introduction of the Makito X4 4K video decoder
Emmy Award-Winning Technology
The world's leading broadcasters trust Haivision's video streaming and encoding solutions for high quality, low latency contribution and distribution workflows.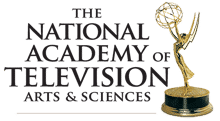 Emmy® Award
for Technology and Engineering
National Academy of Television Arts & Sciences
Streaming Media Readers' Choice
Awards
Makito X Series – Best Encoding Hardware
Streaming Media Readers' Choice
Awards
Haivision Video Cloud – Best Live Streaming Platform