WEBINAR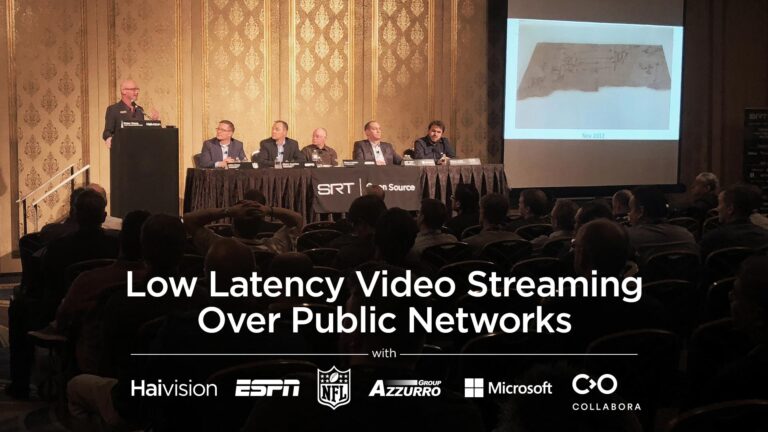 SRT Panel with ESPN, the NFL and Microsoft
Join experts from ESPN, the NFL, Microsoft, Collabora and Azzurro Group and learn how to improve your live video workflows with open source SRT for broadcast and streaming applications.
Register to watch for free
Low Latency Video Streaming Over Public Networks: A Community Perspective
The market has been thirsty for an open source alternative to proprietary solutions for low-latency, UDP-like approach for video transmission over the internet. Since SRT became an open source technology and protocol at NAB 2017, more than 100 companies have endorsed its adoption while over 30 companies have released SRT Ready solutions.
Hosted by Haivision, this panel discussion features SRT community leaders and industry experts as they discuss future challenges, share ideas for improvements, and discuss how they've implemented SRT.
In this webinar, learn about:
SRT Open Source Project
Learn more about the benefits of using SRT in your video workflows with the support of the Github community and how it can help your organization.
Real World Implementations
Discover how media and live production companies use SRT to power their live video streaming workflows.
SRT Alliance
Learn how this initiative is expanding the streaming media ecosystem and supporting the collaborative development of SRT, now with over 100 members and 30 SRT Ready solutions.