Broadcast Reimagined: SRT – The Simple Solution for Your Remote and At-Home Workforce
SRT Tuesday is a series of virtual events hosted by Haivision, Microsoft, and the SRT Alliance featuring the latest innovations using the SRT open source protocol.
Learn how broadcasters are leveraging the benefits of SRT in their remote workflows for at-home staff for overcoming today's challenges of crowded internet connections, firewalls, poor quality video conferencing, packet loss, and latency.
In this webinar, Haivision and Live X video experts will demonstrate how SRT has become an integral part of the "new normal" workflows, connecting remote employees and broadcast centers with live interviews, at-home contribution, and production monitoring.
Watch the recording to learn:
How to quickly and easily set up an SRT stream for high quality contribution or viewing
How SRT and Haivision solutions enable secure, reliable, and productive remote workflows including for staff working from home
Real-world examples of how broadcasters are implementing SRT in their remote workflows
Emmy Award-Winning Technology
The world's leading broadcasters trust Haivision's video streaming and encoding solutions for high quality, low latency contribution and distribution workflows.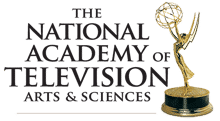 Emmy® Award
for Technology and Engineering
National Academy of Television Arts & Sciences
Streaming Media Readers' Choice
Awards
Makito X Series – Best Encoding Hardware
Streaming Media Readers' Choice
Awards
Haivision Video Cloud – Best Live Streaming Platform