Globelynx, a Press Association company, connects experts from major corporations, including Bank of America, Barclays, and IHS Global with broadcasters like Bloomberg, BBC, Fox, CNBC, and CNN for live interviews via Globelynx's TV Ready Network and easy-to-use and self-operated office studio camera kits.
"We are proud to partner with Haivision and help companies share their expertise and give broadcast networks more flexible – and cost effective — ways to gather live video content."
John Holliday
Managing Director - Globelynx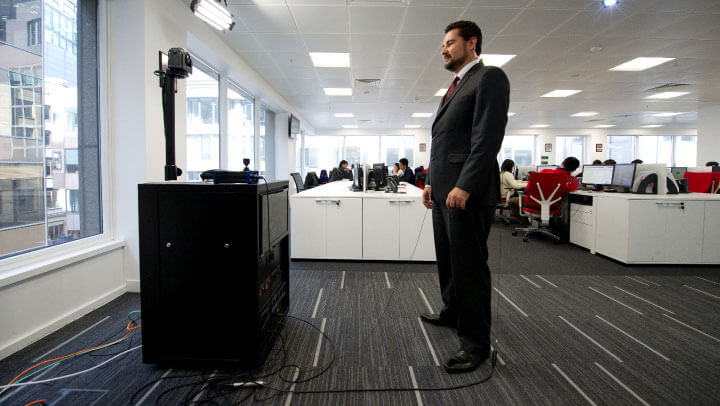 The Challenge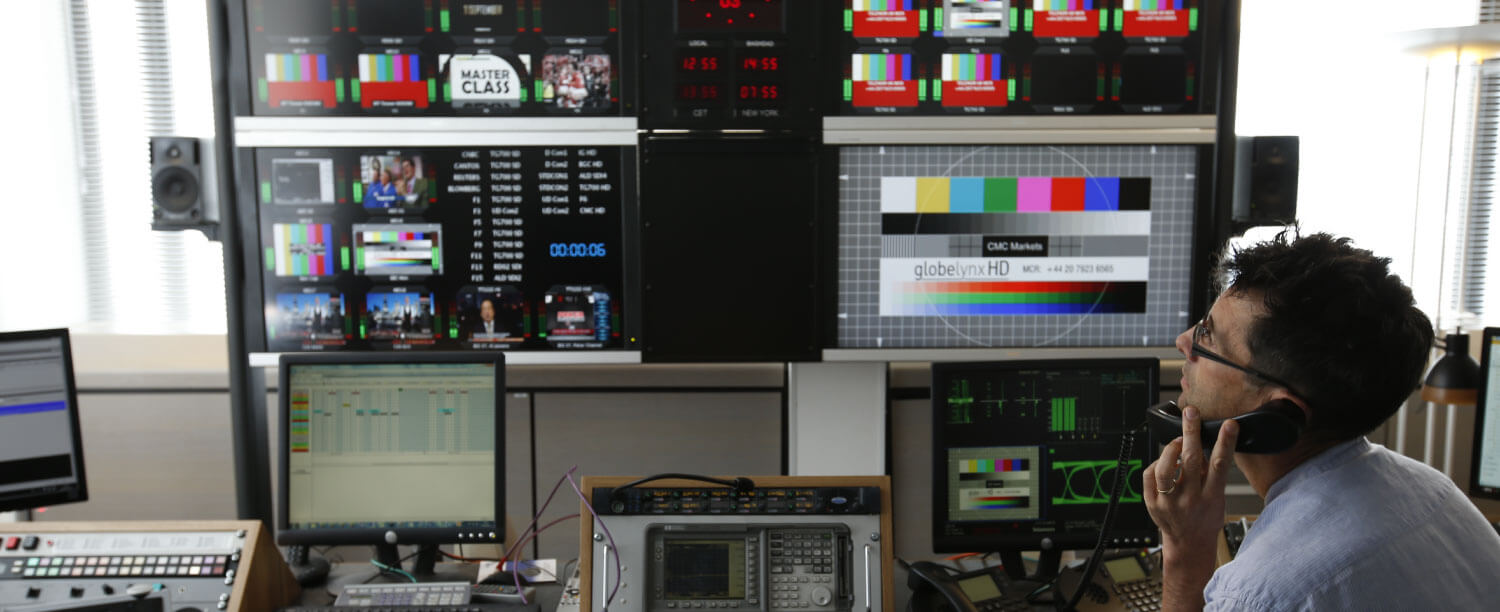 Time Consuming and Costly
Company experts are regularly positioned as TV sources, providing industry analysis on many of the leading broadcast news programs. But getting company talent on air can be both difficult and time consuming.
Experts often have to dedicate a few hours to travel to and from broadcast studios, taking them away from their core focus for a good part of the day.
If companies decide to host interviews directly from their offices, they have to create dedicated studios and install private MPLS networks to handle the video broadcast, which can take months to implement.
The other option, satellite broadcasting with equipped broadcast vans, can end up costing thousands of dollars per segment.
The Solution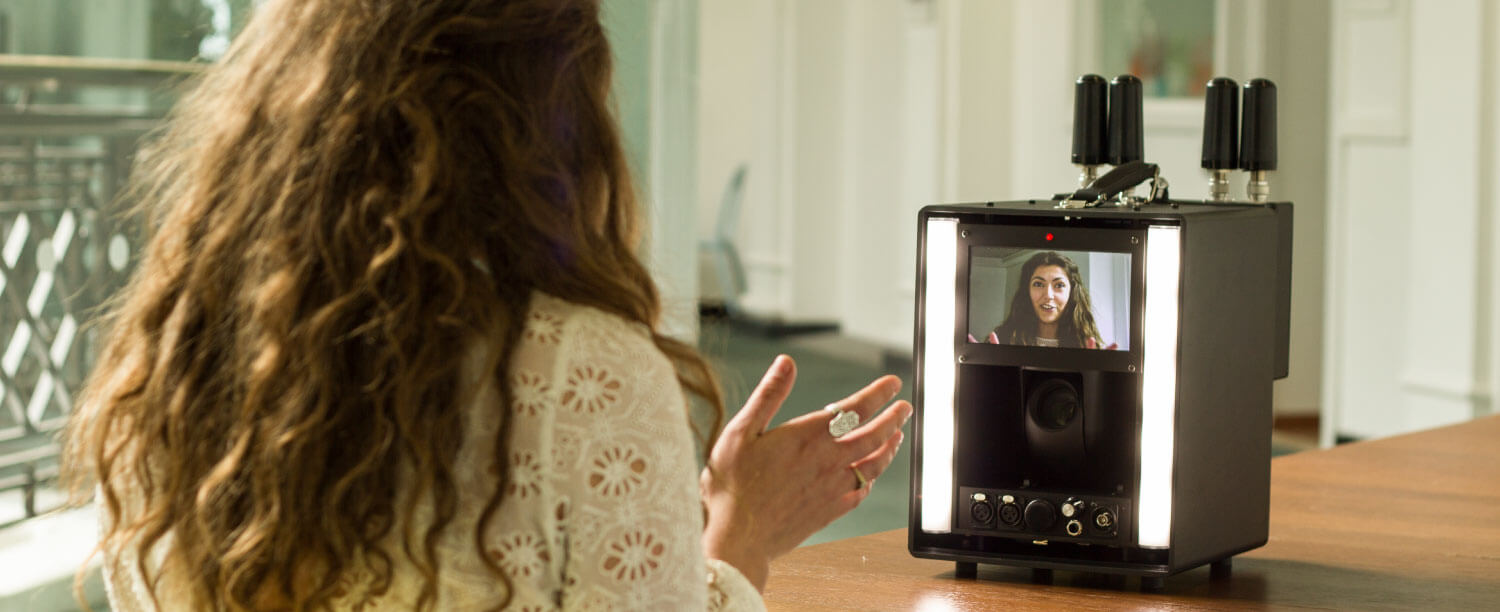 Bringing Down the Costs
Globelynx set out to find a way to bring down the cost of broadcast interviews while maintaining high-quality HD streams between an extensive network of interviewees and broadcasters.
The Globelynx solution brings the broadcast studio to the company – a TV Ready Network and easy-to-use, self-operated and simple-to-install office studio camera kits – so they can effortlessly go on air with global broadcasters.
The network is powered by video streaming technology from Haivision, making it possible to distribute video across readily accessible network connections like the public Internet.
The Haivision solution, comprised of a Makito X H.264 Video Encoder and an SRT Gateway, brings a more flexible option for remote interviews in comparison to using costly and difficult-to-schedule satellite networks.
The Result
Quickly Get Video Interviews on Air
Already thousands of experts covering 300 subjects in 22 languages are connected to 80 global broadcasters via the Globelynx network.
The Globelynx solution allows broadcasters to get access to expert opinions, at all times, delivering the best quality feed with the best content. Fortune 500 companies with the Globelynx solution are in a better position to contribute expert opinions from the comfort of their workplace.
The response from the companies and analysts using Globelynx was equally as positive. They were impressed with how small, easy and quick it was to get a video interview on air. Now, whenever news breaks, an analyst can quickly get their commentary to broadcasters without having to leave the office.
Cost Effective and Flexible
Unlike MPLS networks which can take up to three months to install, the Globelynx Port-A-Cam and Haivision Makito X video encoder with SRT provide a cost effective and flexible alternative where companies can quickly be up and running by simply using the public Internet to stream their interviews immediately.
While streaming interviews using Internet connections is sometimes used as a temporary solution for quick set up, many of Globelynx's clients are so pleased with the SRT implementation that they decided to forgo the pricey MPLS link altogether.