Rural Media Group, Inc is the world's leading provider of multimedia content dedicated to rural American news, culture, and the western lifestyle. At the heart of the group lies its mission to reconnect city with country through a wealth of original content shared on its three networks; RFD-TV (available in 52 million homes), The Cowboy Channel (available in 42 million homes), and Rural Radio SiriusXM Channel 147. Rural Media Group's flagship television network, RFD-TV has broadcast operations based in Nashville, Tennessee, while its sister network, The Cowboy Channel, operates from its production studios in Fort Worth, Texas.
"What really jumped out at me was the ability to have genlockable, synchronized sources over the internet."
David Mitchell
Chief Technology Officer - Rural Media Group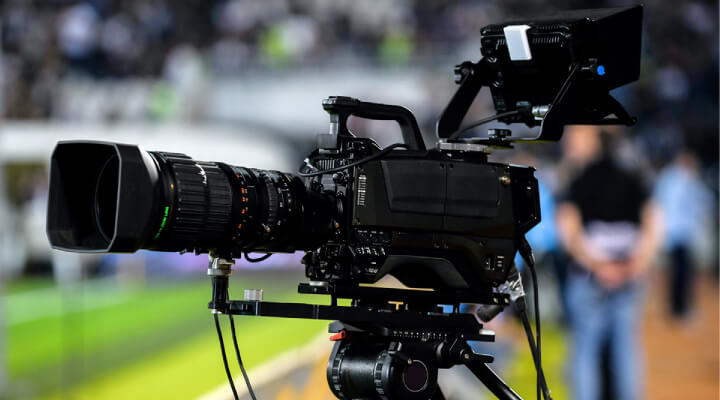 The Challenge
Remote Control
When the Rural Media Group was building its new facilities in Fort Worth, one of the key requirements was the ability to control its cameras remotely from Nashville in order to create cost efficiencies. The network set about trying to find a suitable solution and quickly ruled out using fiber as it was cost-prohibitive. Rural Media Group partnered with a systems integrator to find a solution that could securely and reliably transport video over IP.
With the integrator having already selected a solution from a different vendor, Rural Media Group conducted a courtesy visit with a Haivision representative at NAB 2018, which opened the door to an even more cost-effective and reliable solution.
Impressed by the frame accuracy that was demonstrated by Haivision on the show floor, Rural Media Group went back to the drawing board and opted to use a solution based on Makito X video encoders and decoders. The decision to go with Haivision not only resulted in considerable cost savings, but also enabled the network to operate more efficiently and with very low latency compared to the original plan.
The Solution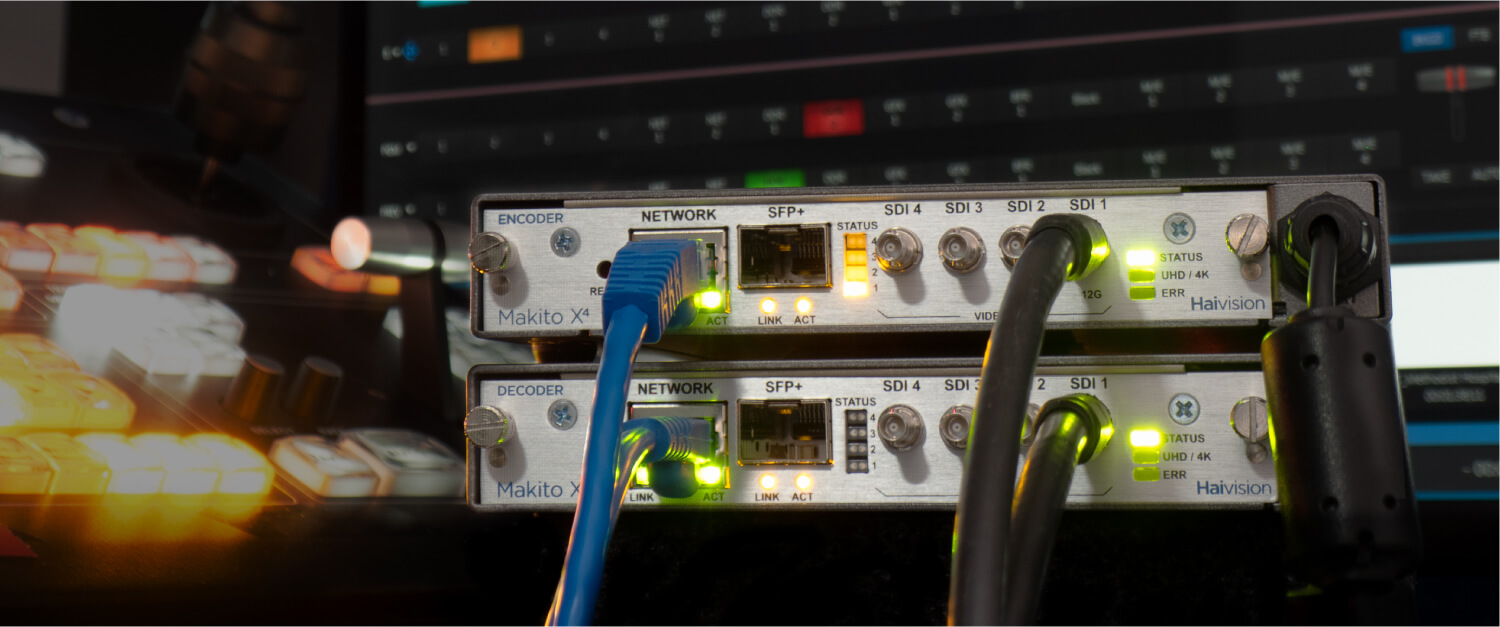 Low Latency Remote Production
Rural Media Group deployed the Haivision video solution, comprised of Makito X video encoders and decoders, this summer and has been extremely happy with the results ever since. This past July, The Cowboy Channel relied on its Makitos for 10 days straight during its broadcast of one of its flagship events, the Cheyenne Frontier Days in Wyoming, the world's largest outdoor rodeo and western celebration. The entire remote production involved a double "hop" through Haivision's low latency video encoders and decoders with live streams coming in from Cheyenne to the network's studios in Fort Worth, Texas where studio cameras, local color commentary, graphics and music were added. Then, the outbound feeds were sent from Fort Worth to Rural Media Group's teleport in Atlanta, GA. Not only did the network use Haivision Makitos for its remote content, but also for the entire delivery from Cheyenne to Atlanta using the Secure Reliable Transport (SRT) protocol, pioneered by Haivision.
Bulletproof Backhaul
When the Fort Worth studio was finally up and running, it became clear to Rural Media Group that the very same solution deployed for its remote production could also be leveraged to provide a secure and reliable path via the internet back to its teleport in Atlanta. So instead of using fiber in its Fort Worth facility, Rural Media Group made the decision to use a Makito X video encoder in the studio along with a Makito X decoder in its teleport for backhaul for live and locally originated programming.
Another reason Rural Media Group was attracted to Haivision was that it could purchase the equipment outright. Whether the network is live for one hour or 24 hours a day, there are no hidden charges or usage fees, a critical factor when programming often means the network is live as many as 35 hours per week. In fact, the only time using the Haivision solution in combination with public internet is not an option as a primary path out, is when it's not cost-effective, for example when a remote venue charges an excessive amount for bandwidth.
Ultra Low Latency for the Future
Now that the Haivision solution has proved itself, Rural Media Group is looking to deploy it across the entire enterprise and for a new partnership initiative with the American Farm Bureau Federation (AFBF), which involves a shared studio space in Washington DC. With cameras located in this facility, the plan is to send streams to Nashville for editing, switching, and adding graphics, and to send both net return and teleprompter feeds for panel discussions and political roundtables back to AFBF. This deployment is currently pending, but it's a use case where low latency is instrumental in the workflow.
The Result
Rock Solid Reliability
For the duration of the event, the top priority was to have a robust, reliable signal, so using the Makito X, The Cowboy Channel was able to set latency levels to under one second for each leg to ensure the streams did not fail. Haivision's Stream Sync feature, supported by Makito X video encoders and decoders, automates and simplifies real-time frame alignment, allowing The Cowboy Channel to capture multiple live video and audio streams from a remote venue and keep it in sync for immediate use. For live production, this means any camera can be used with any audio track, with no noticeable video glitches or loss of lip-sync.
"The Haivision video solution we deployed has proved to be extremely robust and reliable for us and the quality has been just phenomenal."
David Mitchell
Chief Technology Officer - Rural Media Group