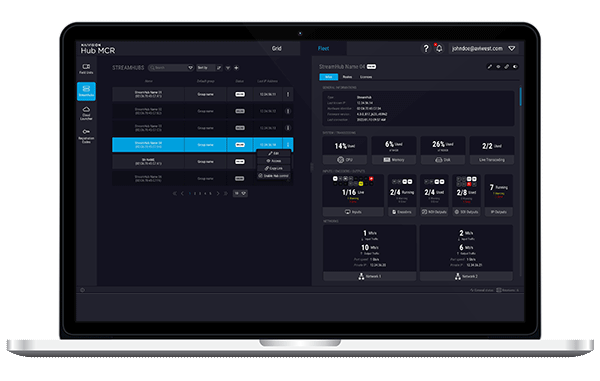 FLEET MANAGEMENT
Hub MCR enables real-time device monitoring, configuration, and control in support of remote production workflows. Configure and remotely control devices including Haivision Pro, Haivision Air, and Haivision Rack appliances, as well as MoJoPro mobile apps, so your on-site camera crews and remote talent can focus on capturing great live content.
Appliance Management

Simple to Use

Always Available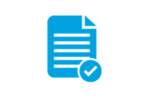 Connected Broadcast Workflows

MANAGE ALL DESTINATIONS
Configure, control, and monitor multiple StreamHub receivers and output streams with SDI, NDI, ST 2110, SST, SRT, and other IP outputs providing maximum flexibility for any workflow. Spin up and start StreamHub cloud instances for occasional use situations such as IP gateway rerouting and stream duplication. To ensure that contribution feeds are sent to the right destination, live video sources can be assigned from any mobile transmitter, encoder, or mobile app to any Haivision StreamHub receiver and decoder, whether on-premise or in the cloud.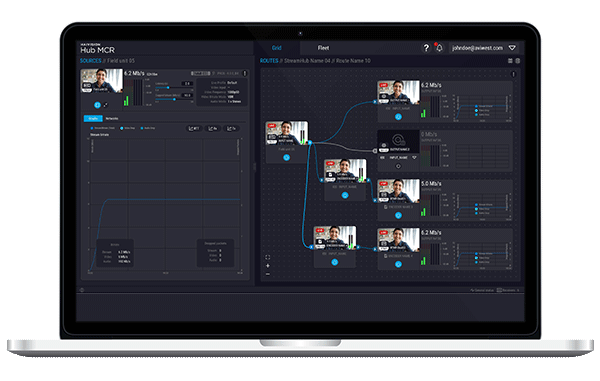 EASY VIDEO ROUTING
Manage live stream routes over mobile and IP networks with an intuitive drag and drop user interface. Preview thumbnails enable you to immediately identify video content for each input and output in order to make sure that your live contribution sources are streamed to the right destination. Take out the guesswork for field reporters and camera operators by pre-defining routes for file-forwarding.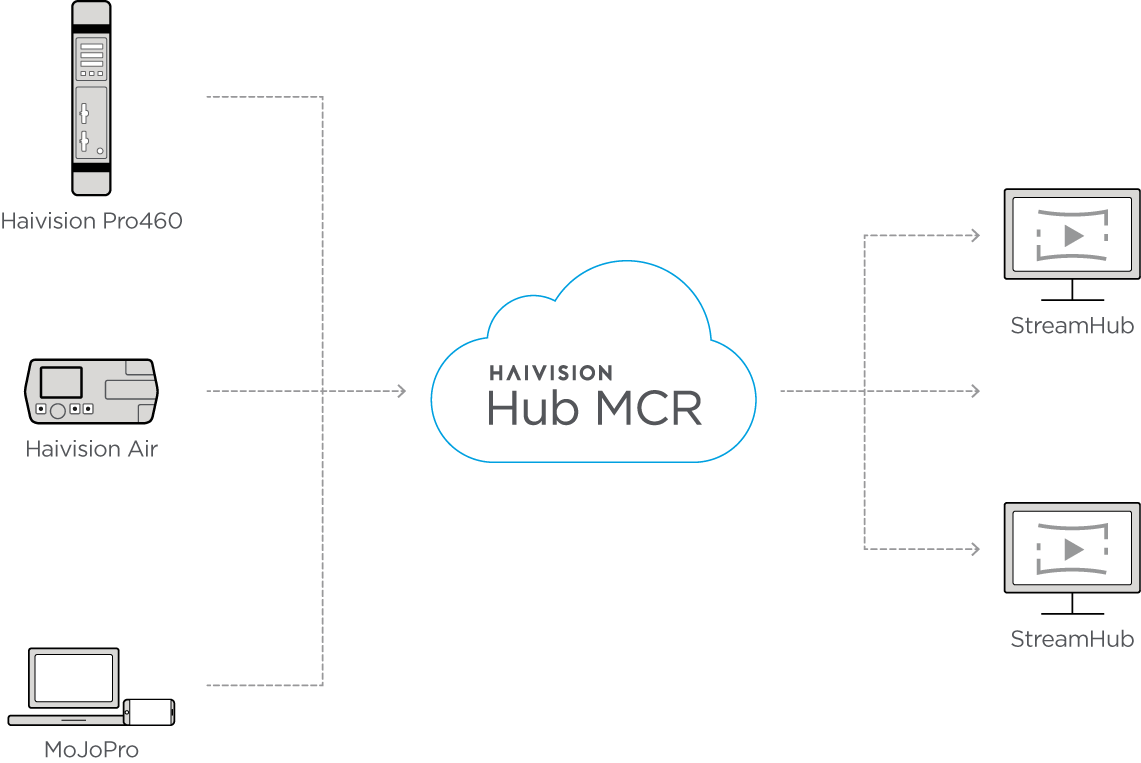 ORGANIZE EVERYTHING
Organize field devices, receivers, and users into groups dedicated to specific live broadcast productions. Apply different roles and privileges on a permanent or temporary basis. Whether you are broadcasting a single event or multiple events simultaneously, Haivision Hub MCR can be easily scaled up to meet demand.
Monitor, configure, and control all your field units and video streams from a single browser window.
ARTICLES RELATED TO HAIVISION HUB MCR
Introducing Haivision Hub MCR, our new SaaS platform designed to simplify mobile contribution workflows. Seamlessly manage your remote production all from one browser window with Haivision Hub MCR.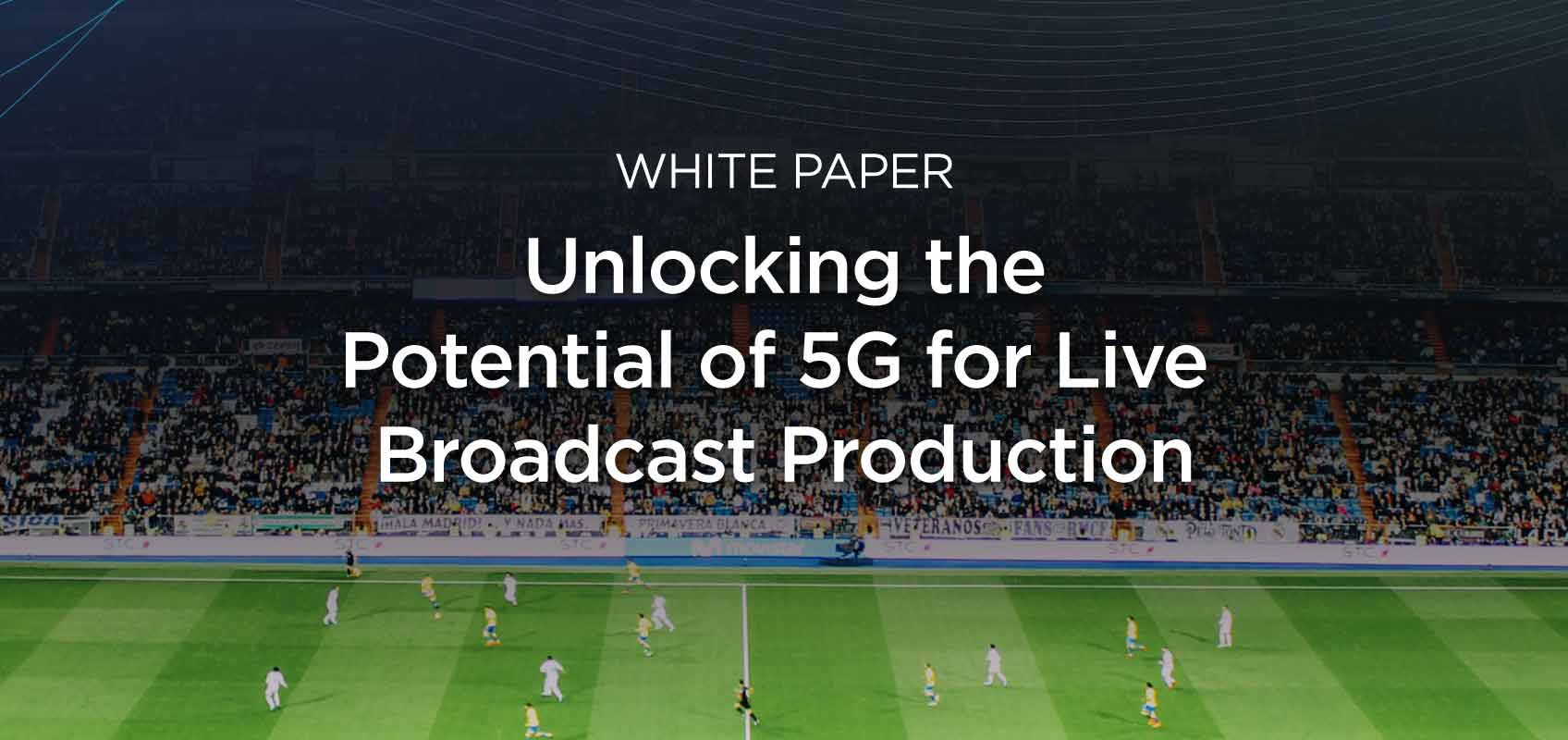 Harness the power of 5G for live broadcast. Get an overview of mobile live broadcast trends including the lowdown on the current state and evolution of 5G, latency and bandwidth capabilities, 5G for private networks, and more.