Automatic Repeat reQuest (ARQ)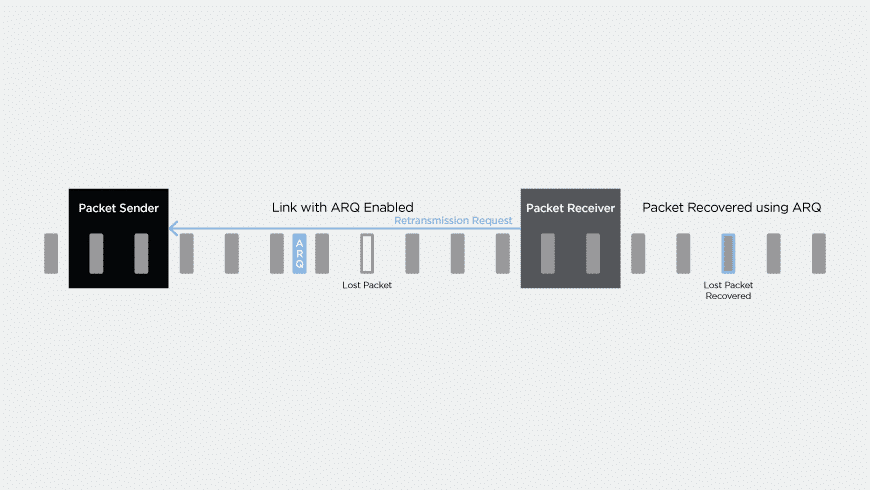 ARQ (Automatic Repeat reQuest) is an error control and packet recovery method for data transmission in which the receiver sends an alert to the sender if a packet is missing, so that the sender can resend the missing packet.
ARQ is well-suited to streaming video over IP networks with a measure of unpredictability, such as the public internet, as it requires less bandwidth than other error correction methods. ARQ introduces a small degree of latency to the transmission, although it has been reported as being rather insignificant in the face of bandwidth saved.
Because of its suitability for unpredictable networks, without adding significant amounts of latency, the open-source Secure Reliable Transport (SRT) streaming protocol utilizes ARQ as its main error correction method.
KEEP READING