Haivision Wins Innovation Award at IBC 2023 with BBC
After a phenomenally successful IBC show, showcasing our live contribution solutions, meeting up with customers and partners, winning an IBC Innovation Award for our work with the BBC was the icing on the cake. Well established as the most coveted in the industry, the Innovation Awards are the original and only truly independent broadcast industry awards for excellence in technical and creative innovation.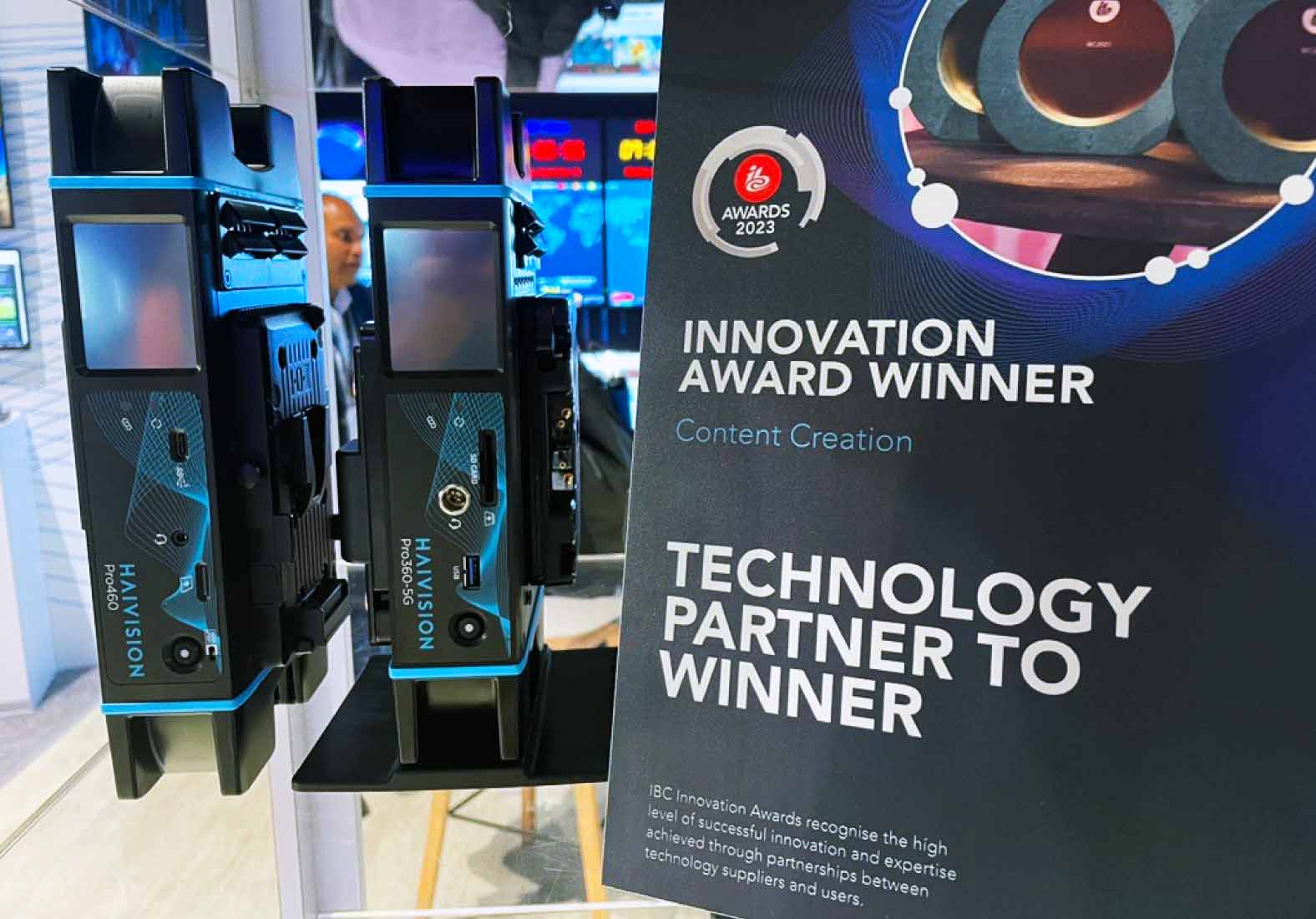 The Winning Initiative
Haivision won in the "Content Creation" category for its work as a technical partner with the BBC for the world's largest pop-up 5G standalone non-public network for live broadcast contributions using shared spectrum, deployed for the Coronation of HM King Charles III.
To address the challenge of competing for bandwidth on 5G public networks for live contribution from correspondents on the ground during the Coronation, a team led by the BBC set up a temporary non-public 5G network to provide uncontested connectivity from Buckingham Palace along the Mall to Admiralty Arch. Once deployed, the network, designed and built by Neutral Wireless, was leveraged by 20 international broadcast outlets to provide reliable, low latency connectivity to around 60 devices, including Haivision Pro mobile video transmitters and the Haivision StreamHub receiver.
Learn more about the project here:
You can also read more details on how 5G networks are changing the game for live broadcast contribution in our recent blog post.
About the Innovation Award
To win an IBC Innovation Award, the commissioning company, in this case the BBC, has to demonstrate that it worked closely with technology partners to deliver a clever, appropriate, and innovative solution to a real business, technical or creative issue. While the award is presented to the end user, the technology partners are also celebrated and honored for their contribution to the co-operative process which delivered a successful result.
IBC Innovation Awards Chair of Judges Fergal Ringrose said, "To be honest this was an outstanding entry right from the start of judging, due to the breakthrough level of innovation to deploy a large-scale standalone non-public network at such a high demand density environment as the Coronation of HM King Charles II, facilitating live news contributions for multiple broadcasters and involving multiple tech partners – without changing the contribution workflow. An ambitious, industry-leading, innovation and collaboration project."
"It's a great honor to be recognized by IBC with this prestigious award. For nearly two decades, Haivision has been at the forefront of live video contribution technology for the broadcast industry and we continue to play an active role in the industry's technological transformation," said Mirko Wicha, CEO and President of Haivision. "This recognition is a testament to both our market leading solutions and our collaborative efforts with partners to effectively address the demand for live video contribution over 5G."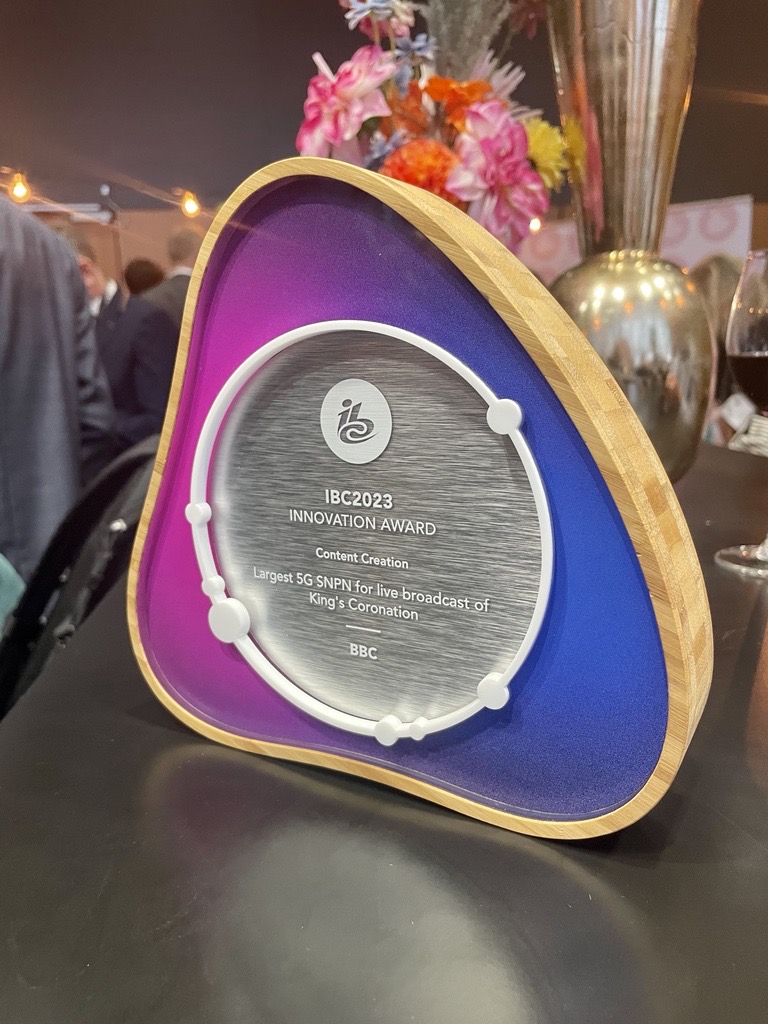 Haivision Pro460 Wins Best in Show
In addition, Haivision's next-generation Pro460 mobile video transmitter used during the Coronation won in this year's Best of Show awards at IBC2023 in the TVBEurope category. The Haivision Pro460 transmits multi-camera HD and pristine 4K UHD video, including in HDR, at low latency over 4G/5G networks for live broadcast contribution and remote production.