WHITE PAPER
SRT Open Source Streaming for Low Latency Video
Get a technical overview and deep dive into the open source SRT (Secure Reliable Transport) protocol. Learn why the protocol is performing at higher levels than proprietary solutions, and why the broadcast and streaming industries have adopted SRT in record numbers to fuel low-latency video transport over the internet.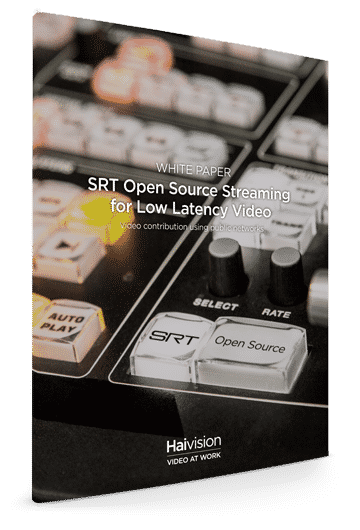 SRT – The Open, Innovative Choice
Learn how Secure Reliable Transport (SRT) was developed specifically to address the shortcomings of existing internet-based video contribution systems. This white paper discusses how SRT is a freely available and flexible specification that performs as well as, or better than, proprietary solutions.
In this white paper, learn about:
Comparisons of video transport technologies
Protocol technical details
Vendor and end-user adoption