Makito Air
Ruggedized Low Latency 1080p60 HD H.264 Encoder
RUGGEDIZED ISR ENCODING
The Makito™ Air is a compact, ruggedized H.264, low latency encoder designed for the most demanding airborne and mobile intelligence, surveillance, and reconnaissance (ISR) applications.
The Makito Air encoder supports constrained data links found in the most challenging operating environments, can output two different bitrate (resolution/frame rate) H.264 streams simultaneously and allows for scaling and frame rate settings to be adjusted on-the-fly.
Proven Standards Compliance
Airborne and ground-based JITC Certification
Haivision is the first and only company to achieve JITC Certification for 1080p HD performance and is unique in offering both airborne and ground-based JITC Certified HD encoders. Click here to download Haivision's JITC Certificate.
Haivision video encoders are also the only encoders to receive Common Criteria certification, supporting the only international standard for consistent platform security and integrity.
Our Federal Team has assisted our customers with DIACAP process covering in the US Air Force ATO (Authority to Operate), the US Army CoN, (Certificate of Networthiness) and other certifications unique to US DoD and US Civilian agencies.
Makito X: Low Latency
Learn how the Makito X encoder delivers the lowest latency video possible.
Makito X: SRT
Learn why SRT is your go-to streaming protocol.
Makito X: Network Adaptative Encoding
Learn how the Makito X encoder uses available bandwidth to maximize your video quality.
Makito X: Multi-Bitrate Streaming
Learn how the Makito X can facilitate video streaming using different bitrates and protocols.
Makito X: Form Factors
Learn about the different form factors of the Makito X and how they address different challenges.
Makito X: Audio Talkback
Learn how the Makito X encoder and decoder pair can provide bi-directional communication in low latency workflows.
Makito X: Unboxing
Get a hands-on overview of the unboxing experience of Haivision's Makito X Encoder.
POWERFUL ENCODING
Lowest end-to-end latency
in the industry
The Makito Air addresses the most demanding video challenges by delivering H.264 video up to 1080p60 with metadata, encoding latency as low as 55 milliseconds, and end-to-end latency as low as 70 milliseconds when coupled with a Makito decoder.
Makito Air is ideal for installations on-board manned and unmanned aerial platforms used for ISR applications; where video and metadata are transmitted over microwave (LOS) or satellite (BLOS) networks to operations and exploitation centers. The Makito Air is also suitable for ISR applications on ground-based platforms, equipped with wireless transmitters. For emergency aid and disaster recovery efforts, Makito Air is ideal for streaming live video from sensor-equipped platforms to first-responders and news outlets.
MISB COMPLIANT KLV
Full KLV/CoT
metadata support
Makito Air supports industry standard MISP-compliant Key-Length-Value (KLV) metadata transport within the MPEG-2 transport stream. Metadata is captured via serial port, Ethernet or the SDI-VANC embedded input stream. Synchronous transport of the metadata with the associated image frames is guaranteed through Presentation Time Stamp (PTS).
Additionally, Makito Air supports Cursor-on-Target (CoT) metadata. CoT is converted into standard KLV format prior to being multiplexed in the MPEG-2 transport stream.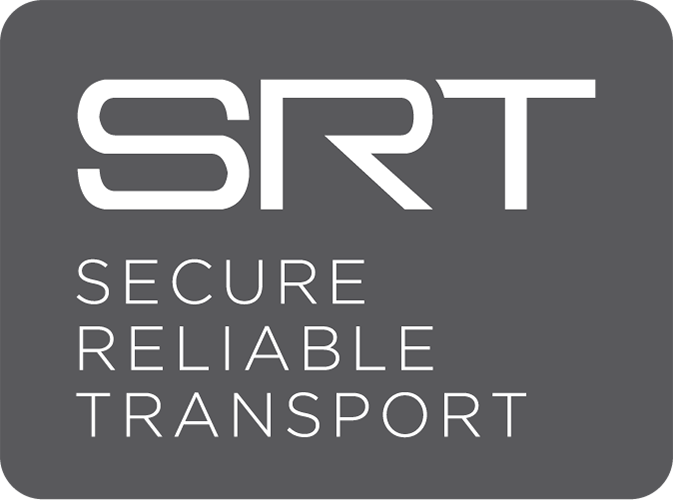 POWERED BY SRT
Secure Reliable Transport
Haivision's SRT (Secure Reliable Transport) is a video streaming technology that brings the best quality live video over the worst networks.
It accounts for packet loss, jitter, and fluctuating bandwidth, maintaining the integrity and quality of your video.
With SRT, you can keep your streams secure and easily traverse firewalls. SRT is included with all Haivision streaming solutions.
Makito X Series Guide & Datasheet