Kraken Video Encoder & Transcoder Series
High-Performance Video Transcoding for ISR Communications
Kraken is designed for high-density tactical live HD video encoding and transcoding, capable of shaping video streams for backhaul via datalinks including satellite (SATCOM), microwave and internet, to downstream exploitation systems – such as enterprise distribution networks and mobile devices – where compliance with legacy standards is essential.
Leveraging next generation computational resources, Kraken provides the highest picture quality from available bandwidth for low latency backhaul of situational awareness and C4ISR video.
AGGREGATED SITUATIONAL AWARENESS
Designed to work in almost any ISR video workflow and supporting HEVC, H.264, and MPEG-2, Kraken can ingest video from numerous motion imagery sources and formats simultaneously regardless of platform while maintaining synchronized metadata for use in Command & Control (C2) and Common Operating Picture (COP) systems.
Helping with beyond line of sight applications where bandwidth is especially constrained, Kraken can encode/transcode multiple video streams with HEVC compression for significant reductions in bitrate while maintaining image quality.
BANDWIDTH OPTIMIZATION
Kraken allows you to deliver substantially increased full HD video quality over satellite and other constrained networks. Optimized for 1080p/720p applications, Kraken receives high bitrate H.264 streams, which it then transcodes to HEVC for transport (typically in the 1 Mbps to 3 Mbps bandwidth range), and reconverts from HEVC to H.264 for onward distribution through less constrained exploitation ecosystems.
With Kraken, HEVC transcoding reduces bandwidth by up to 50% compared to H.264 while maintaining high picture quality.
MULTIPOINT VIDEO DISTRIBUTION
For military ISR full-motion video (FMV) applications, Kraken provides low latency transcoding for metadata-rich airborne and ground applications, delivering video to multiple devices at any point in the DoD ISR FMV architecture.
The Kraken transcoder redistributes high bandwidth digital video broadcasts over local area networks for viewing on desktops, soft-players and set-top boxes.
COMPLIANT METADATA

In the world of ISR, systems are designed to collect, process, and disseminate information. Many FMV applications bundle additional information with video streams in the form of metadata, typically in STANAG and MISB compliant Key-Length-Value (KLV) format.
Kraken is specifically optimized for the task of disseminating information in a format that adheres defense standards in downstream networks, exploitation systems, and viewers, with the lowest possible delay, while preserving and enhancing metadata with frame accurate synchronization.
FLEXIBLE DEPLOYMENT OPTIONS
Haivision's high quality, low latency, HEVC/H.265, H.264 and MPEG-2 transcoders, Kraken provides ISR compliance and interoperability for geospatial metadata enabled video systems. Suitable for any deployment, the Kraken is available as a server, in a compact, rugged form factor, or for deployment in a virtual machine (VM).
When installed on third-party hardware as a virtual machine, Kraken can encode from 3G-SDI video inputs using SDI-SFP gateway connectors.
Kraken Server
Designed for high performance live HD video transcoding in ground control centers, the Kraken Server tames mission-critical video streams for  backhaul via satellite or constrained datalinks for enterprise distribution and delivery to mobile devices.
Kraken CR
A compact rugged all-in-one full motion video (FMV) high density encoder/transcoder. Designed for on the move bandwidth constrained applications with size and weight limitations, the Kraken CR leverages next generation codecs to process multiple streams of video simultaneously while achieving the highest picture quality from your available bandwidth.
Kraken VM
Enables deployment on existing defense systems, such as tactical communication kits, when additional transcoding is required. Capable of leveraging hardware acceleration resources and baseband ingest, Kraken VM provides backhaul transcoding in any ISR workflow.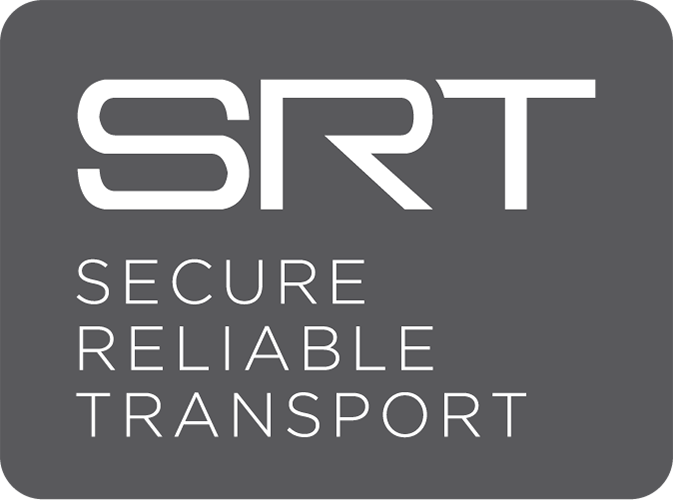 POWERED BY SRT
Secure Reliable Transport
The Kraken supports Haivision's SRT (Secure Reliable Transport), a technology that optimizes live video distribution across unpredictable networks, like the internet, by assuring quality-of-service when faced with packet loss, congestion, jitter, latency, and fluctuating bandwidth.
Leveraging SRT, the Kraken is ideal for transporting high-quality, low latency and secure live video across public and private networks, and offers significant operational flexibility and cost savings compared to satellite or custom network infrastructures.