Broadcast India 2023 (BI2023)
October 8-10, 2023, Mumbai, India
For over 31 years, the annual Broadcast India Show becomes the interactive platform that showcases the paradigm shifts in infotainment technology across the globe and allows event attendees to connect with the innovators and experience the industry's most cutting-edge technology first-hand.

KitPlus Show
October 10th, 2023, Glasgow (SEC)
Join us at the KitPlus Show where you can see leading manufacturers, distributors, and dealers of pro video, broadcast, and media kit up close. Enjoy seminars and training sessions where you can learn, talk tech, and network.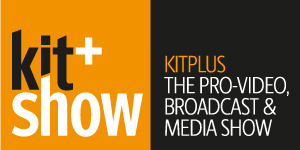 IACP Annual Conference and Expo
October 14-17, 2023, San Diego, CA
The International Association of Chiefs of Police (IACP) Annual Conference and Exposition is the largest and most impactful law enforcement event of the year – more than 16,000 public safety professionals come to learn new techniques, advance their knowledge and careers, and equip their department for ongoing success.
NAB New York
October 25-26, 2023
Visit us at booth 527
Produced by the National Association of Broadcasters, NAB Show New York will be held October 25-26, 2023 at the Javits Center. Located in the media capital of the world, NAB Show New York offers hands-on learning, discovery, and insights into the technology and business strategies that are transforming media and entertainment. Through exhibits, conferences, and networking events, NAB Show New York spotlights the products, practices, and leaders promoting superior audio and video experiences.
SATIS
November 15-16th, 2023, La Plaine-Saint-Denis, France
SATIS is the French-speaking exhibition dedicated to the creation and technological innovations for media, entertainment, and audiovisual communication, offering professionals a 360° view of the technologies, tools, and services within the audiovisual ecosystem.
Le SATIS est le salon francophone dédié à la création et aux innovations technologiques au service des médias, du divertissement et de la communication audiovisuelle.