WEBINAR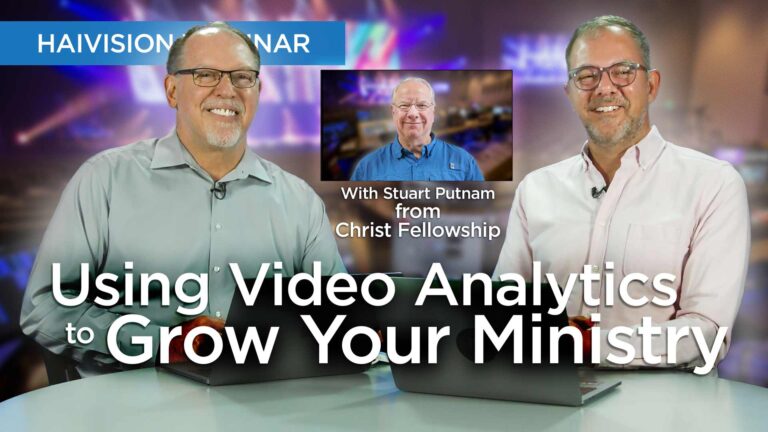 Using Video Analytics to Grow Your Ministry
Faith streaming experts show you how to leverage online analytics to influence physical attendance and plan for new campuses.
Register to watch for free
Our Guest — Stuart Putnam
Christ Fellowship Church in West Palm Beach Florida
Joined by online pastor Stuart Putnam from Christ Fellowship Church, we'll explore how your online stats can give you the insight you need to increase physical attendance and plan for new campuses based on where and how your online congregation is watching.
In this webinar, learn about:
What You Get from Using Video Analytics
You'll learn about how data can help you reach more people with your ministry by assessing their unique behaviours. You'll find out how to make sure you're giving your audience what they are after based on their viewing habits, location, what their interests are, and how they want to interact with your ministry.
How Christ Fellowship Uses Analytics to Grow Their Ministry Video Workflow
See a real-world example of a massively successful ministry that reaches more than a million viewers in 135+ countries, and how they've managed to spread their message more successfully using statistical video data.
How Haivision Helps
Take a deep dive into the video analytics that the Haivision Video Cloud provides, powered by Youbora, and learn more about who consumes your live and video on demand content, where they're from, and how they interact with your video so that you can provide them with the content they need, when they need it.