In this webinar series we're shining a spotlight on how our customers leverage Haivision technology and taking a deep dive into the workflows and products they use.
---
TECH SPOTLIGHT
Live Sports Remote Production
Workflow Deep Dive and Live Product Demos
Join us for a deep dive into the workflows and technologies that are powering live sports remote production over IP. Our video technology experts will guide you step by step through the workflows and share live demos of Haivision products including the Makito X4 Series and SRT Gateway.
Watch the webinar to learn more about:
Streaming over public and private IP networks
Best encoding and decoding practices
Decentralized remote production
Low latency SRT streams over the internet
Monitoring production feeds using mobile devices
Field contribution with SRT
Emmy Award-Winning Technology
The world's leading broadcasters trust Haivision's video streaming and encoding solutions for high quality, low latency contribution and distribution workflows.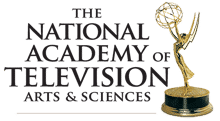 Emmy® Award
for Technology and Engineering
National Academy of Television Arts & Sciences
Streaming Media Readers' Choice
Awards
Makito X Series – Best Encoding Hardware
Streaming Media Readers' Choice
Awards
Haivision Video Cloud – Best Live Streaming Platform