Makito X Harsh
High Profile H.264 Encoder for Harsh Environments
FANLESS ENCLOSURE
The Makito Harsh Environment encoder and decoder are industrial-grade fanless appliances designed for high operating temperature environments within static deployment applications.
The Makito X family of H.264 encoders and decoders for harsh environments delivers a complete field proven video solution offering confidence, security, and reliability with a mature feature set.
Extreme Encoding
High quality video in low bandwidth environments
The Makito X solves the most demanding encoding and video distribution challenges. It is available as a single or dual channel appliance within an industrial-grade robust enclosure.
Tuned to excel in low bandwidth environments, the Makito X gives you twice the quality or uses half the bandwidth compared to other enterprise encoders.
Matched with the Makito Harsh Decoder to provide extremely low end-to-end latency, the Makito Harsh delivers pristine quality at sub-2 Mbps bitrates.
This Makito for harsh environments is ideal for border monitoring and ISR mission-critical applications, delivering performance video where it's needed most.
Harsh environments
Industrial-grade fanless enclosure for high operating temperature environments.
Low end-to-end latency
Supports mission-critical distribution and interactive communication challenge.
4 HD Encoding engines
Flexible encoding & compression, adapting to different network environments & applications.
Multiple destinations per stream
Target different systems, networks, users, and platforms individually.
Network adaptive encoding
Automatic bitrate adjustment based on network conditions.
AES 256 bit encryption
Secure unicast or multicast end-to-end video distribution.
Metadata support
Insert synchronized KLV into the MPEG stream from IP, embedded, or serial data sources.
SRT and FEC
Maintain video quality over unqualified networks and low cost public internet connections.
Makito X: Low Latency
Learn how the Makito X encoder delivers the lowest latency video possible.
Makito X: SRT
Learn why SRT is your go-to streaming protocol.
Makito X: Network Adaptative Encoding
Learn how the Makito X encoder uses available bandwidth to maximize your video quality.
Makito X: Multi-Bitrate Streaming
Learn how the Makito X can facilitate video streaming using different bitrates and protocols.
Makito X: Form Factors
Learn about the different form factors of the Makito X and how they address different challenges.
Makito X: Audio Talkback
Learn how the Makito X encoder and decoder pair can provide bi-directional communication in low latency workflows.
PERFORMANCE VIDEO
Lowest end-to-end latency
in the industry
With up to 2 inputs and 4 encoding engines per appliance, the Makito X carries forward the strong heritage of the Makito family with features designed to address the most rigorous video applications.
Combining KLV and CoT metadata support makes the Makito X ideal for Full Motion Video (FMV) applications in government and military.
POWERFUL FEATURES
Advanced video
network management
Integrated features such as snapshots, logo insertion, Selective Mute™, talkback, and powerful control interfaces enable advanced video network management in medical applications.
Multi-bitrate (MBR) encoding to unicast, multicast, and RTMP enables administrators to direct many unique streams groomed to specific desktop and mobile viewers, set-top boxes, recorders, and internet destinations.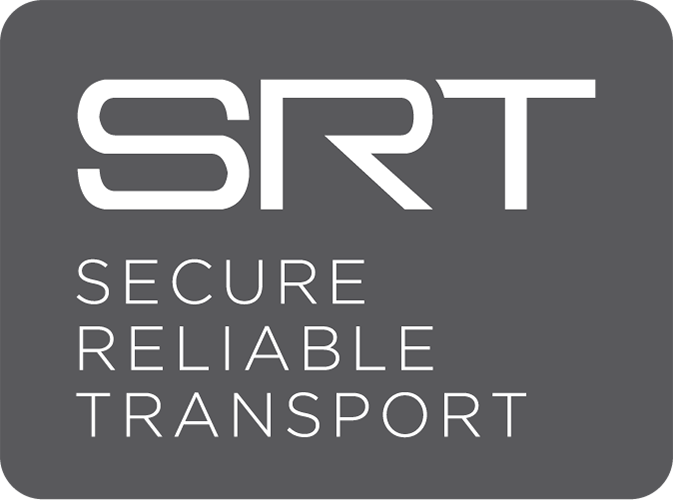 POWERED BY SRT
Secure Reliable Transport
Haivision's SRT (Secure Reliable Transport) is a video streaming technology that brings the best quality live video over the worst networks.
It accounts for packet loss, jitter, and fluctuating bandwidth, maintaining the integrity and quality of your video.
With SRT, you can keep your streams secure and easily traverse firewalls. SRT is included with all Haivision streaming solutions.
Schematic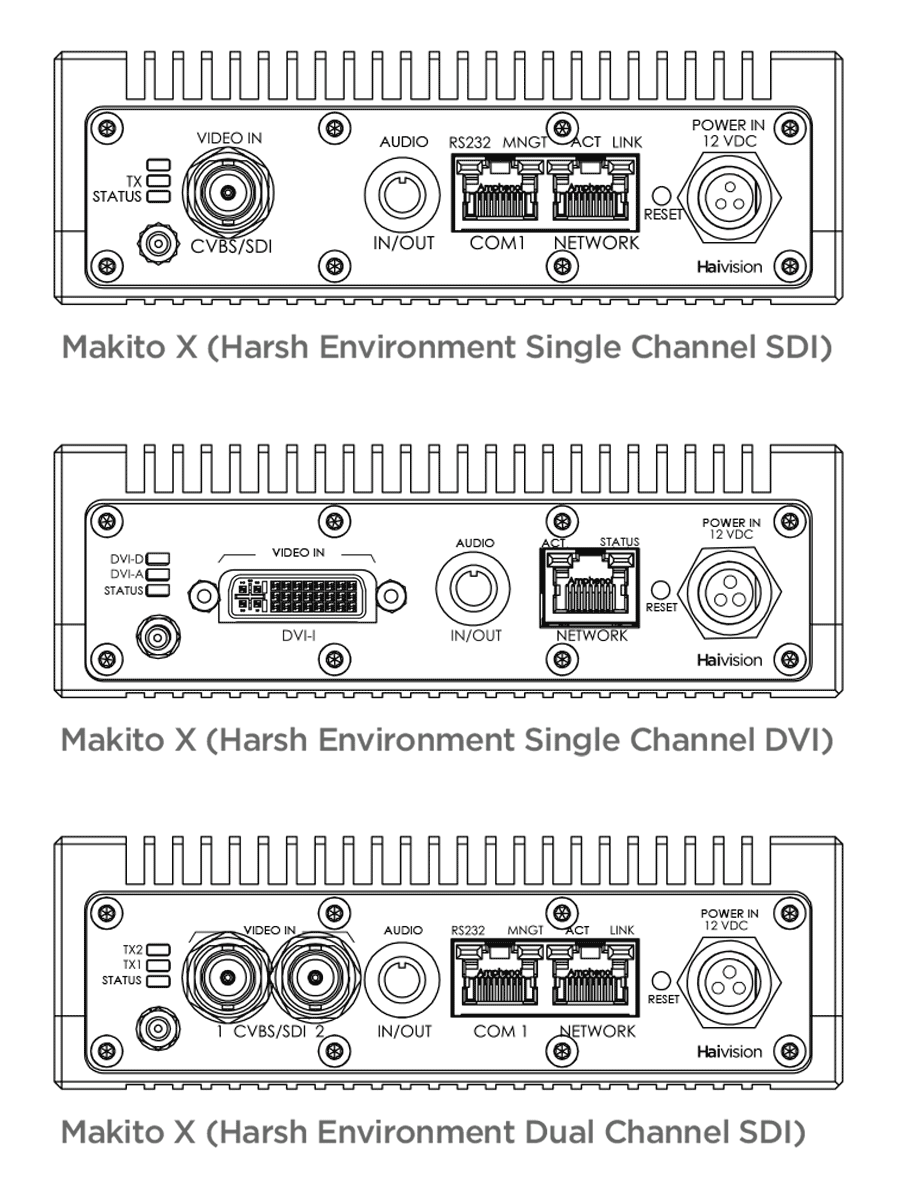 Ready for a demo, or want to get more information about Haivision products and services?