NAB Learning Lab - 2110, NDI, SRT, Dash: Comparing Apples to Oranges?

SMPTE 2110, NDI, SRT, and DASH all address a common challenge – video distribution and system interoperability in broadcast but drawing comparisons between them is like comparing apples to oranges.
In this panel, some of the brightest minds in broadcast from Akamai, BirdDog, Haivision, and Imagine Communications will take a deep dive into the similarities and differences between these popular video transport protocols and standards.
Register to attend and get a clear understanding on the roles, features, and benefits of each standard and how they complement one another.
When: Monday April 20, 2 PM – 3 PM
Where: NAB Show, North Hall Room N236
Register
Unable to attend in person?
Register anyway and we'll send you a recording to watch at your convenience.
Marcus Schioler
Vice President, Product Marketing
Will Law
Chief Architect
Dan Miall
CEO
John Mailhot
Systems Architect for IP Convergence
Marc Cymontkowski
VP of Engineering – Cloud
Emmy Award-Winning Technology
The world's leading broadcasters trust Haivision's video streaming and encoding solutions for high quality, low latency contribution and distribution workflows.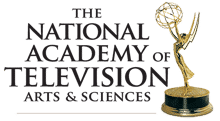 2018 Emmy® Award
for Technology and Engineering
National Academy of Television Arts & Sciences
Streaming Media Readers' Choice
Awards 2019, 2018, 2017, 2016
Makito X Series – Best Encoding Hardware
Streaming Media Readers' Choice
Awards 2018
Haivision Video Cloud – Best Live Streaming Platform
Meeting space is limited, so be sure to sign up right away!