WELCOME TO HAIVISION!
We're delighted that you've come to visit! Haivision is a leading video streaming technology company that was founded in 2004. Here's a whirlwind tour of what we're all about:
Over 25,000 organisations globally trust our solutions that enable low-latency video workflows.
We are the original developer of the SRT Protocol, which we took SRT open source in 2017. We founded the SRT Alliance to promote worldwide adoption of the protocol and more than 250 companies support the project!
Our SRT technology was awarded an Emmy® Award and we were named finalists for the IBC Innovation Award.
We sell award-winning video encoders including the KB and the Makito X. You can learn more about these products below.
OUR AWARD-WINNING VIDEO SOLUTIONS
KB VIDEO ENCODER
The KB ABR internet media encoder provides hardware accelerated HEVC/H.264 adaptive bit rate encoding. Supporting SRT, DASH, HLS and RTMP protocols in a broad range of deployment options, KB is ideal for live streaming to a global internet audience.
MAKITO X VIDEO ENCODER
Haivision's Makito X series of performance video encoders power ultra low latency SRT video workflows. Supporting resolutions up to 4K/UHD in a high-density appliance or blade, the Makito X is the perfect option for high-quality broadcast contribution and distribution.
LEARN MORE ABOUT HAIVISION VIDEO SOLUTIONS
Emmy Award-Winning Technology
The world's leading broadcasters trust Haivision's video streaming and encoding solutions for high quality, low latency contribution and distribution workflows.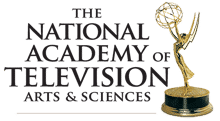 2018 Emmy® Award
for Technology and Engineering
National Academy of Television Arts & Sciences
Streaming Media Readers' Choice
Awards 2018, 2017, 2016, 2014
Makito X Series – Best Encoding Hardware
Streaming Media Readers' Choice
Awards 2018
Haivision Video Cloud – Best Live Streaming Platform